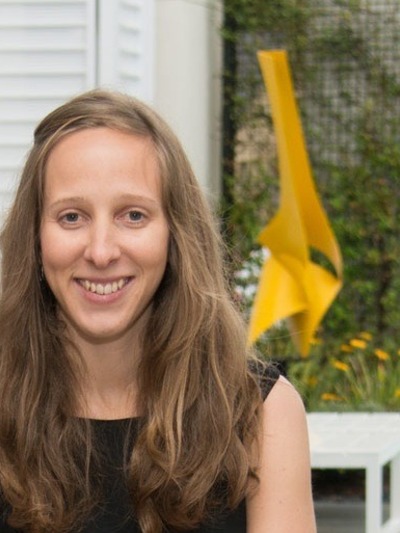 Areas of Expertise
Industrial Design
Participatory Design Research
Design Thinking & Systems Design
Education
M.F.A., Design Research and Development, The Ohio State University
B.S.D., Industrial Design, The Ohio State University
Erika is a trained industrial designer and researcher. Her expertise spans multiple phases of the design process, from research planning, exploration and needs finding, to systems design and product development.
In practice, Erika has designed consumer and athletic products for companies like Speedo, MAC Tools, and Schwinn and worked with OSU's Technology Commercialization Office to help transform and develop incoming product-based ideas into products that could be commercialized by the university. Her design research interests lie in tackling complex healthcare and social issues. Current projects range from ethnographic research in Haiti to identify opportunities for solar lighting around the globe, to leading participatory design projects aimed at improving the transition experience for adults with autism and the well-being of people living with diabetes.
Erika leads a collaborative design consultancy, Collective Design Initiative, and sits on the Board of Autism Living, a non-profit aimed at developing autism and aging-friendly intentional living communities. She's passionate about learning and working with cross-disciplinary teams to identify opportunities and build design solutions that will have a lasting and meaningful impact.