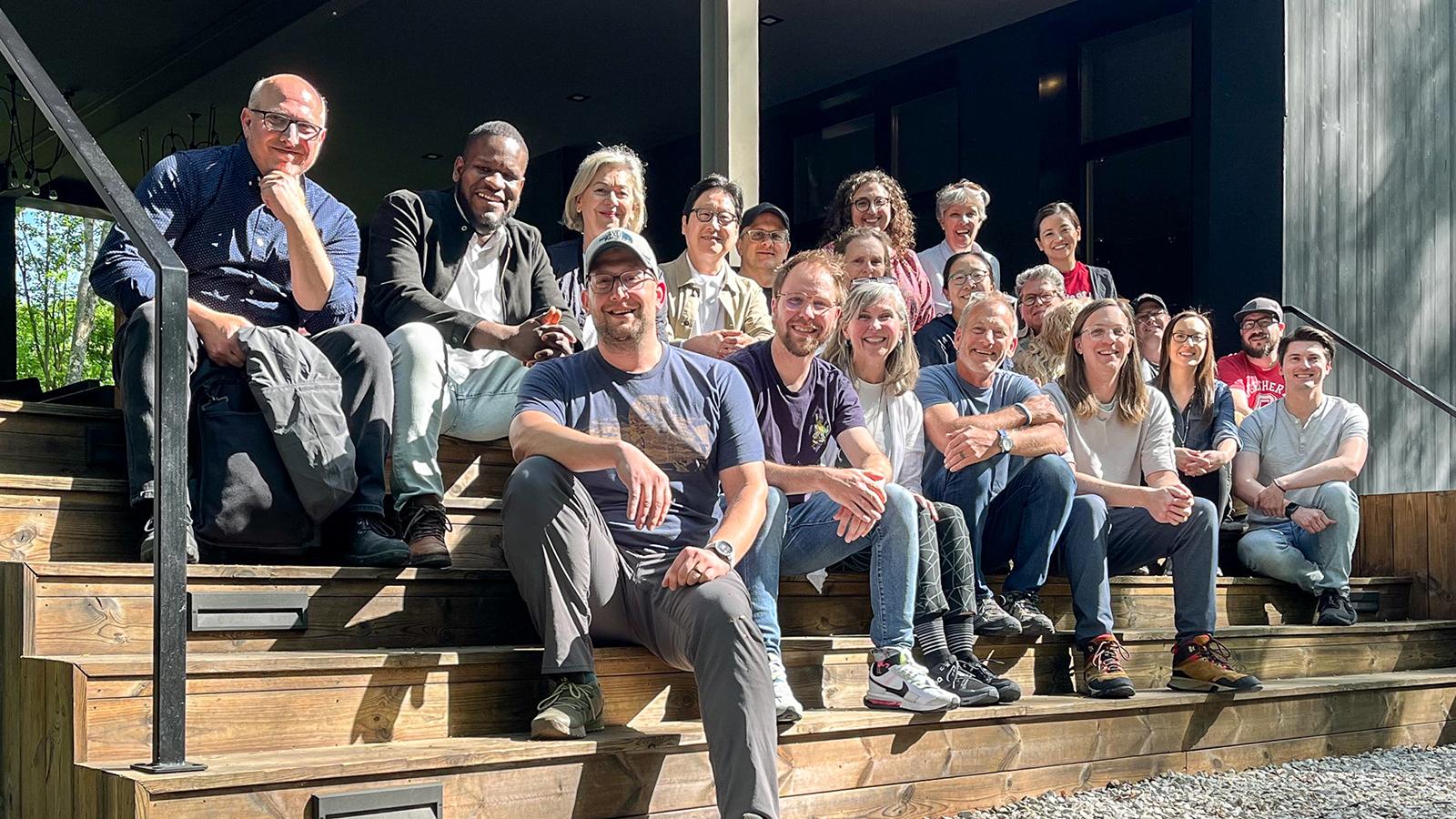 What is Design?
We define design as a purposeful, systematic, and creative activity.
Design is purposeful. Designers give form to products, spaces, and messages, and satisfy the functional, psychological, and aesthetic needs of users. Design is systematic. It involves the analysis of problems in our physical environment, and the transformation of findings into appropriate and usable solutions. Design is also creative. Designers must possess the expertise to devise compelling visual forms, and to advance applications of new technologies in all aspects of our lives.
Design is for people. The Department of Design firmly believes that Design serves people. We strive to educate designers capable of creating positive experiences for all via highly-usable and enjoyable products, spaces, and messages.
Design must be socially-responsible. We strive to educate designers that are fully-aware of their potential to positively contribute to society on both local and global scales. Topics such as Design for Environmental Impact and Design for Underserved Communities are integrated in our programs and philosophies. 
What makes Design at Ohio State unique?
Undergraduate Studies
The Department of Design's undergraduate activities fall into three major programs, each leading to the Bachelor of Science in Design (BSD) degree: Industrial Design, Interior Design, and Visual Communication Design. 
When choosing a university setting in which to study Design, it is important to take a close look at the ways in which a program organizes its educational approach. If you look closely at our programs, you will see that there are three distinctive aspects that help create the Department of  Design's unique identity.
First, you will notice that students in all three of our undergraduate programs - industrial design, interior design, and visual communication design - have many opportunities to study design across design disciplines. For instance, all students accepted into the pre-design program study together first in our cross-disciplinary Design Foundations year. There are follow-up opportunities for interdisciplinary courses and studios in the second and third years as well. We believe strongly in the importance of creating an environment of mutual respect and engagement between the design disciplines, and there are very few design programs in the nation who house all three of these disciplines under the same roof.
Secondly, you will read about opportunities for international study... something that has been a long tradition in design education at Ohio State. While not required, we really hope that all students will consider building a semester-long exchange with an international design school into their plan to support our strongly held belief that all design in the 21st century is apt to be global in nature.
Finally, it is rare to find an undergraduate program in design that values design research as central to the design process, but our curriculum has been built around this principle. We believe that in addition to encouraging creativity and the application of new technologies, it is essential for designers to understand how to engage and interpret the world through research processes that will inform the kinds of questions they ask and the kinds of design they propose. We hope to encourage the creation of design that benefits people and the environment, now and in the future!
Additionally, in today's society every graduate entering a new career or profession will encounter a design problem or solution. A knowledge of the processes and strategies associated with design can influence a positive approach or decision in manufacturing, engineering, marketing, communications, education and many other fields. With this in mind, The Department of Design offers a minor program in design that has been crafted for students who want to gain a competitive edge through an understanding of the basics behind contemporary design situations and solutions, regardless of their undergraduate major pursuits.
Graduate Studies
The Design graduate degree program is meant to be broad and interdisciplinary, in contrast to the necessary specialization of our undergraduate programs. Graduate students are encouraged to explore emerging design issues, and to partner with other disciplines to propose innovative solutions.
The Department offers two complementary areas of emphasis in Design Research and Development (DRD) or Digital Animation and Interactive Media (DAIM), both leading to the Masters of Fine Arts (MFA) degree. The Department of Design has granted hundreds of graduate degrees since its formation in 1968. The Master of Fine Arts (MFA) degree is considered to be a terminal degree in Design, and is widely recognized in the US as the minimum qualification for full-time, college-level design educators. 
Our faculty is actively engaged with students at both the undergraduate and graduate level and the relatively small size of our programs allows there to be a strong sense of connection between students and professors. When they are not teaching, our professors are serving as researchers and consultants for some of the largest and most important corporations and organizations in North America, and they are particularly good at bringing opportunities for students to participate in some of these projects and relationships. This allows our graduates to leave us as designers with experiences that make them very well qualified for a broad range of employment opportunities and we are very proud of that!
Accreditation
The Department's degree programs are accredited by the National Association of Schools of Art and Design (NASAD), and the Interior Design major program is accredited separately by the Council for Interior Design Accreditation (CIDA).
Facilities
The Department maintains studio teaching spaces, laboratories, and offices in its space in the historic Hayes Hall. Students and faculty also extensively use the resources of the Advanced Computing Center for the Arts and Design (ACCAD), which provides sophisticated means to further study computer graphics, animation, and virtual product and spatial simulations.
Land Acknowledgment 
The Ohio State University occupies the ancestral and contemporary lands of the Shawnee, Potawatomi, Lenape, Miami, Peoria, Seneca, Wyandotte, Ojibwe, and Cherokee peoples. The university resides on land ceded in the 1795 Treaty of Greeneville and the forced removal of tribal nations through the Indian Removal Act of 1830.