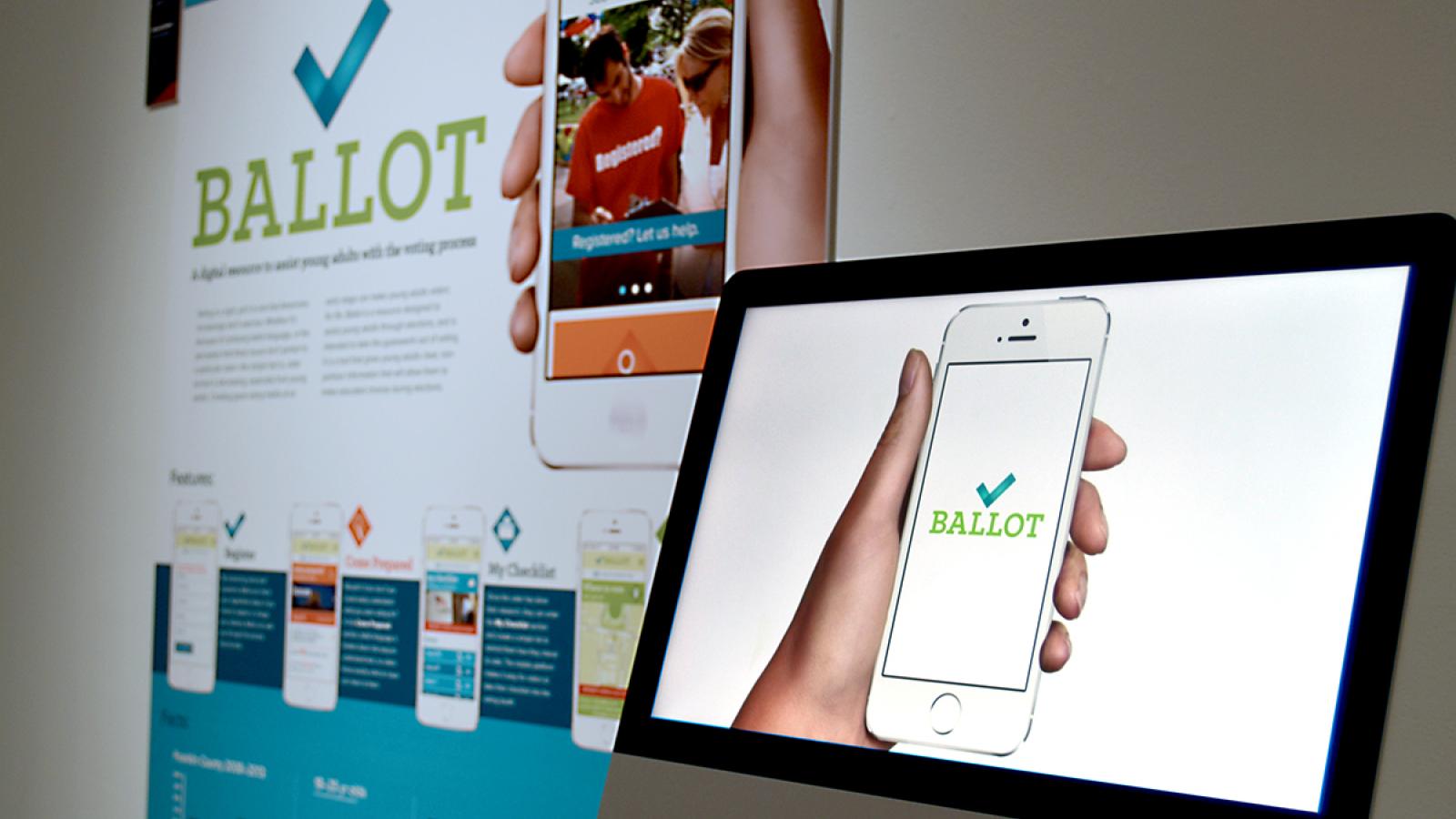 Body
The practice of visual communication design at The Ohio State University includes exposure to the many areas of specialization offered by this complex and dynamic profession. Students learn to employ human-centered research approaches to inform development of brand identity, environmental way-finding, publication, packaging, interactive, web/mobile, and data visualization systems. Courses integrate a variety of advanced computing and digital media tools that enable students to develop highly-refined visual communications that meet or exceed professional standards. The program culminates in final projects that demonstrate students' abilities to develop solutions that address four design themes: education and learning; health and wellness; history, culture, and technology; and social impact. Projects are displayed in our annual spring exhibit that includes events to acknowledge the achievements of our graduating students.
Advanced
Tab Header

Curriculum and Course Sequence
Text
Design Foundations
All majors in Design start with an Interdisciplinary First-Year Design Foundations course sequence consists of 18 credit hours of coursework (9 in Autumn Semester, 9 in Spring Semester). This Design Foundations sequence begins with a highly competitive selection process to become a Design Foundations student and concludes with a competitive portfolio-based major admissions review process.
Text
Autumn Semester
DESIGN 3103: Intro to Vis Com Design 1, 3 hours
DESIGN 3200: Design Research 1, 3 hours
DESIGN 3400.03: Design Media 1 for Visual Communication Design, 3 hours
DESIGN 3503: Typographic Design, 3 hours
GE Courses, 6 hours
Spring Semester
DESIGN 3153: Intro to Vis Com Design 2, 3 hours
DESIGN 3450.03: Design Media 2 for Visual Communication Design, 3 hours
DESIGN 3550.03: Materials + Processes for Visual Communication Design, 3 hours
GE Courses, 9-11 hours
Text
Autumn Semester
DESIGN 4103: Intermediate Vis Com Design 1, 3 hours
DESIGN 4200: Design Research 2, 3 hours
DESIGN 4400.03: Design Media 3 for Visual Communication Design, 3 hours
Elective Course, 3 hours
GE Courses, 6 hours
Spring Semester
DESIGN 4153: Intermediate Vis Com Design 2, 3 hours
DESIGN 4650: Collaborative Design, 3 hours
DESIGN 4750: Professional Practices (weeks 1 to 7), 3 hours
Elective Courses, 6 hours
Text
Autumn Semester
DESIGN 5103: Advanced Vis Com Design 1, 3 hours
DESIGN 5200: Design Research 3, 3 hours
DESIGN 5800.03: Design Seminar for Visual Communication Design, 3 hours
GE Courses, 6 hours
Spring Semester
DESIGN 5153: Advanced Vis Com Design 2, 3 hours
DESIGN 5453: Vis Com Design Media 4, 3 hours
Elective Course, 3 hours
GE Courses, 7 hours
Text
Technology Requirements
Students in the Department of Design at The Ohio State University are required to have their own laptop computers after being admitted into one of our major programs. We do not make recommendations of specific computers, but students pursuing a major in Visual Communication Design will need a machine that is capable of meeting the technology specifications of the following softwares:
Media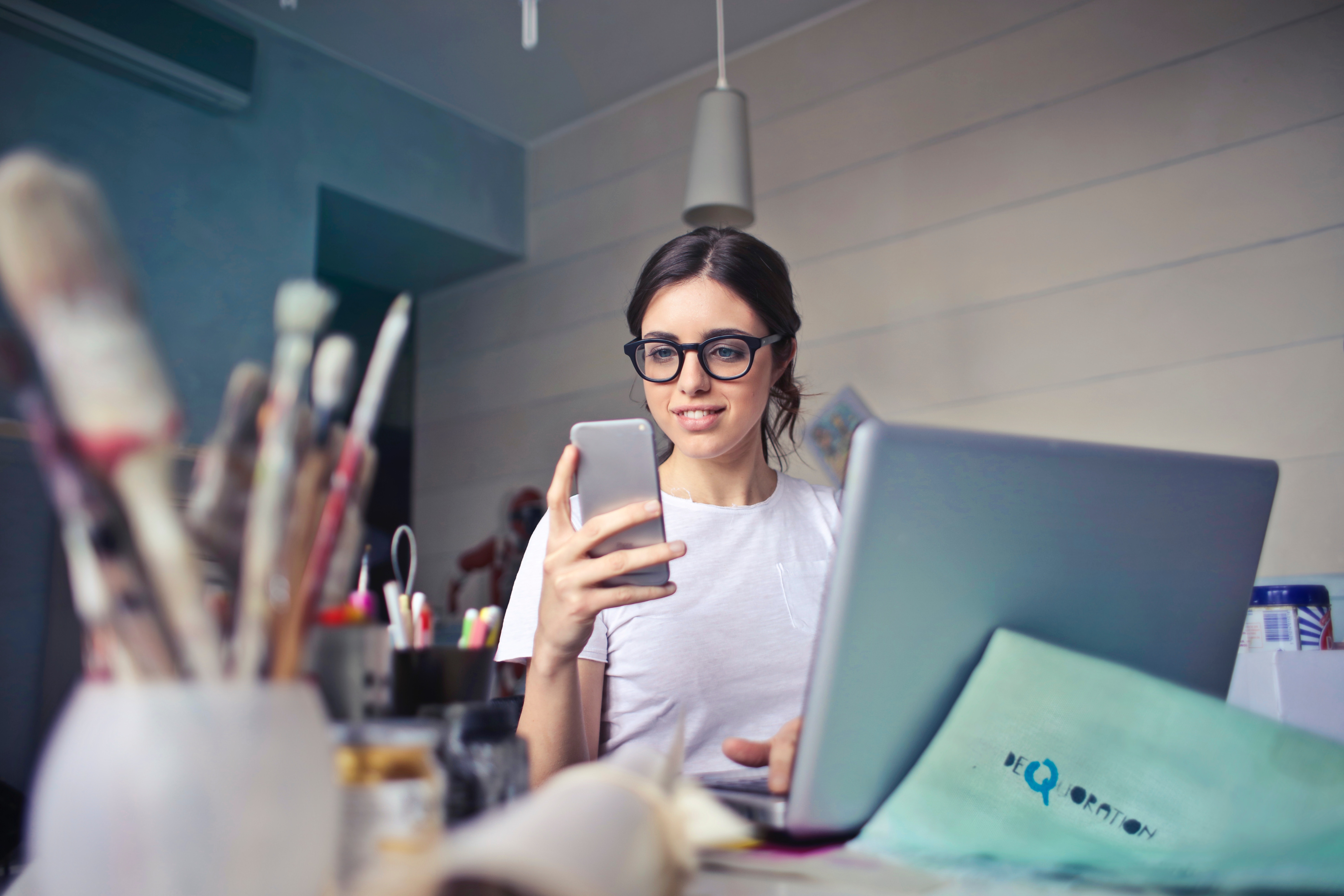 Text
Students should check with The Office of the CIO prior to purchasing software for site licensed software that is available at discounted prices for students.
Students should check Tech Hub for prices.
Tech Hub is the Ohio State campus computer store. Get software and hardware at or below academic discounted pricing. They work with students, faculty and staff for personal and departmental orders. A variety of Apple, Dell and HP hardware is available including laptops, iPads, tablets, desktops, accessories and add-ons. A variety of software is available including Microsoft, Adobe, EndNote/Reference Manager and more. Tech Hub prices extended to students, faculty and staff with a valid Ohio State BuckID.
Text
Student Portfolios
This voluntary listing of digital portfolios represents our current students' professional preparation at varying levels of experience. It also provides insight into some of the learning experiences provided by courses in our program.
Looking to hire a Design student? 
Prospective employers may reach out to students directly about freelance employment opportunities. Employers seeking to hire for internships and/or full-time opportunities are encouraged to work with the Center for Career and Professional Success to post openings via Handshake.
Text
Career Prospects in Visual Communication Design
Students graduating with a Bachelor of Science in Design take positions with design consulting offices, corporate design departments, and government design agencies.
The work of design occurs in either the context of consultant design, where independent design firms provide services to clients, or in the context of corporate, governmental, or non-governmental/not-for-profit design, where design services are provided within an organization.
Consultant design offices can be as small as one person -- an office of 15-20 people is considered relatively large -- and the largest might employ 100 or more. Consultant offices may specialize in one design discipline, or even a subcategory of that specialty. Consultant offices can also be multidisciplinary, and employ designers from all categories, as well as engineers, researchers, marketing and human factors experts, etc.
Corporate design groups exist in all major industries, and employ designers of all disciplines. Organizations that place emphasis on public communications typically maintain a visual communication design department.
Design offers many opportunities for a challenging career. Many designers begin with project work, and advance to research, coordination and management. Planning activities often place designers in the role of analyzing business trends, and establishing strategic goals for design activities. Many organizations value the contributions designers make to their businesses, and provide good opportunities for advancement.
Text
Keeco, LLC
ERM: Environmental Resources Management
Self-Employed Freelance
Foliage Creative
Ologie
Pulse LTD
Continental Office
The Ohio State University College of Nursing
The Digest
Next Day Signs
Rhove
Sketch Blue
Destination Pet, LLC
National Low Income Housing Coalition
Text
Corporate One Federal Credit Union
WD Partners
Financial Cornerstone Inc. 
Involve, LLC
American Electric Power
Gilbane Building Company
Rocky Brands, Inc.
IBM iX
Kolar Design
Creative Spot
designvox
Chepri, LLC
Impact Communications
The Walt Disney Company
Text
Nonfiction
Chute Gerdeman
JPMorgan Chase & Co.
FITCH
VividFront
T-CETRA, LLC
Ikove Capital
Profashion Hair Styling Tools
Ohio REALTORS
Influenster
FITCH
Esse Soap Co.
Binance
SPACEJUNK
Text
VIP KID
CrossChx
King Business Interiors
Walt Disney Imagineering
Ologie
Inst Study of Race & Ethnicity, The Ohio State University
Revolution Experiment
College of Arts and Sciences Marketing & Communications
Design Central
Make You, LLC
Scotts Miracle-Gro
ZoCo Design
Jump Goat Media
WD Partners
McGraw-Hill Education
Media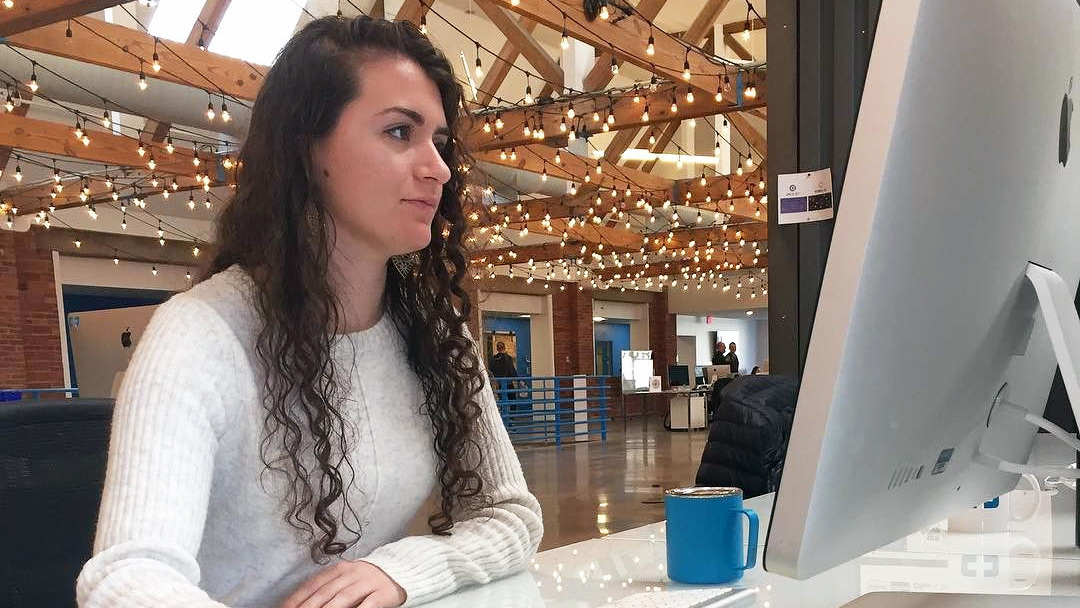 Media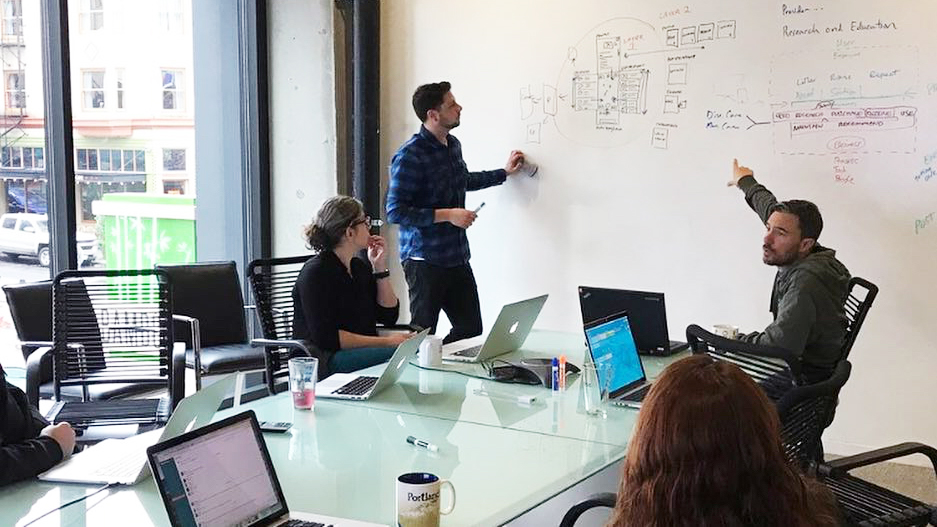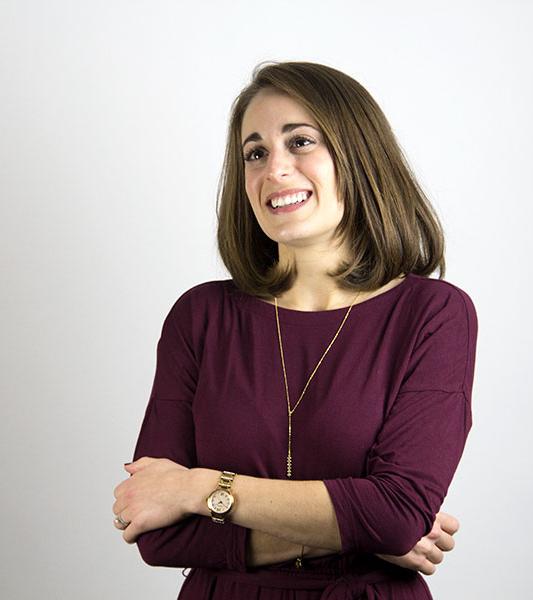 Alumni Spotlight: Amanda Buck
BSD - Visual Communication Design, 2008
Senior Designer at Ashton Design
Adjunct Professor at Maryland Institute College of Art
Designer at Studio of Amanda Buck
Amanda Buck is a designer and educator based in Baltimore, MD. She shapes brands and visually communicates stories through digital designs and printed matter. She strives to create timeless work with strong visual order, effective typographic details, and a forward-looking point of view. Whether it's a web site or a book, she loves taking complex ideas and distilling them into intelligent, approachable, and straight-forward solutions. She believes in a human-centered approach to her work and enjoys collaborating with organizations with purpose to create positive social impact.