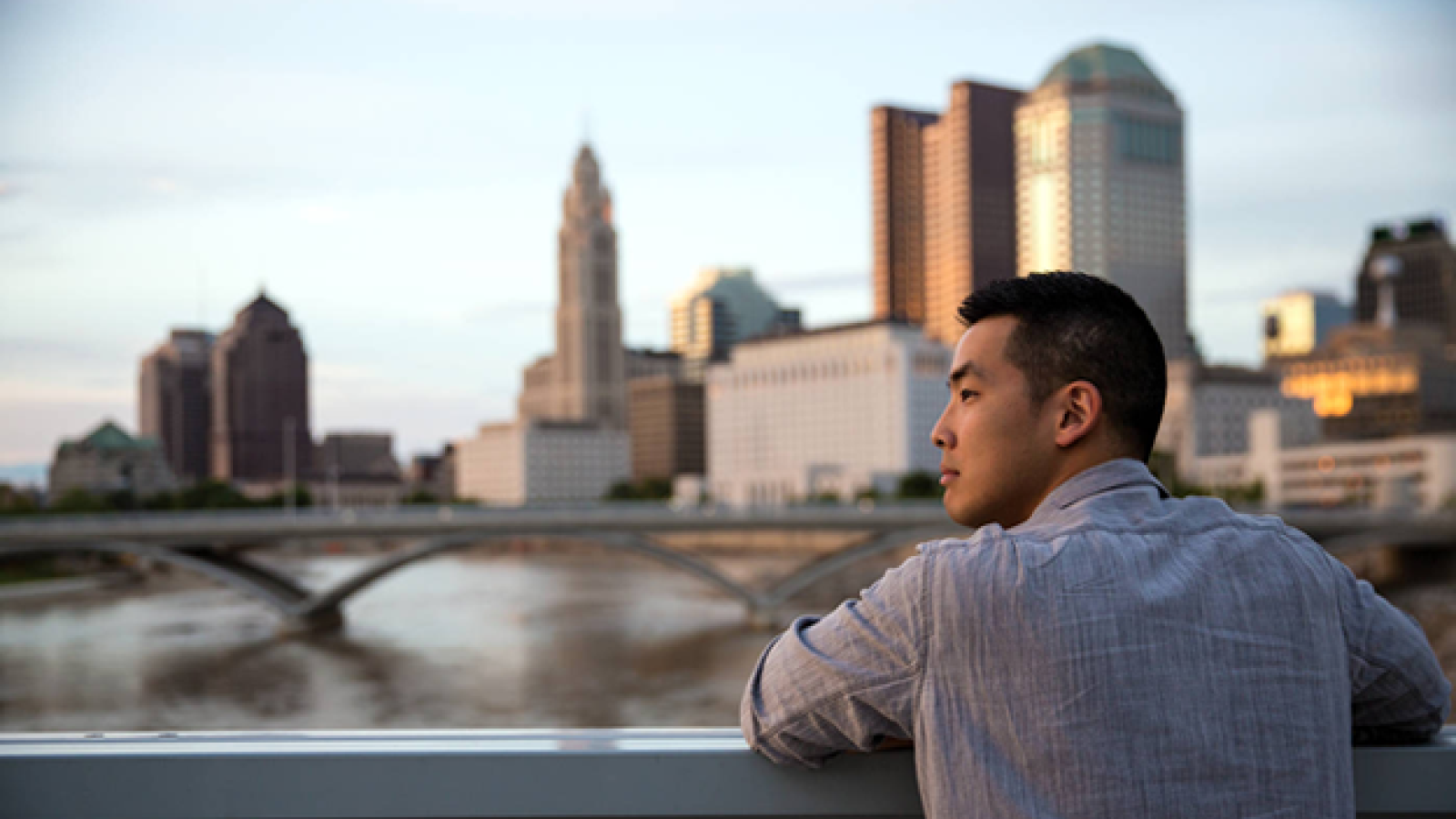 The best big city in the Midwest
Columbus has been dubbed a Midwestern style capital by The New York Times and one of the top ten best cities to live in by Money Magazine. A major metropolis and the 14th largest city in the U.S., Columbus is the capital of Ohio and home to more than two million in the metro area. 
With an open-minded approach to life, business and ideas, Columbus has cultivated a unique environment of thriving communities, companies, institutions and entertainment. This makes it a great place to live and gives it one of the strongest economies in the United States.
A center of knowledge and innovation
Columbus is one of the leading research and tech cities in America, home to institutions like Battelle, Chemical Abstracts and the IBM Client Center: Analytics Solutions Lab, a first-of-its-kind center that draws the best and brightest minds in technology. 
The city is also a great incubator for startups, thanks in no small part to fertile ground provided by Ohio State faculty and students, and the university's investment in innovation from idea to commercialization. Fortune 500 and Fortune 1000 companies that call Columbus home include Nationwide, AEP, Huntington, Abercrombie and Fitch, Scotts Miracle-Gro, Honda and Cardinal Health.
Its youthful, progressive spirit is fueled by a region with one of the largest college student populations in the nation, with nearly 60 college and university campuses. 
In 2018, Columbus beat out 78 cities to win the U.S. Department of Transportation's Smart City Challenge. The reward: $50 million in grants to supplement the $90 million the city has raised to modernize transportation. Plans include corridors for self-driving vehicles and a fleet of electric city cars.
Midwest hub for arts and culture
Columbus is home to the Wexner Center for the Arts and the Columbus Museum of Art, as well a diversity of home-grown artistic companies and galleries. The Short North Arts District hosts the popular Gallery Hop and HighBall Halloween events. 
Professional arts organizations include BalletMet, Opera Columbus and the Columbus Symphony, and performance venues include the Schottenstein Center, PromoWest, and four historic landmark theaters: the Lincoln Theatre, Palace Theatre, Southern Theatre and Ohio Theatre
Foodie heaven
Experts from all over the country are discovering the delicious surprise that is the Columbus food scene. To get started, sign up for a tour via Columbus Food Adventures or nosh at a delicious array of food trucks. 
If you love coffee, you're going to love Columbus. The Columbus Coffee Trail will help you find your artful latte, Kyoto-style cold brew or Ethiopian pour-over. The Columbus Ale Trail is a fine introduction to the capital city's more than 50 (and growing) breweries. 
Plenty to do this weekend
Feeling outdoorsy? The city's expansive system of metro parks offer oases of nature around the city. More than 200 miles of Greenways trails (the Olentangy Trail runs right through campus) connect suburbs and river trails to downtown's riverfront park system. It's easy to explore the city via rentable bikes and scooters, or using your COTA bus pass (students ride free). 
Spectator sports fans head to the Arena District downtown for the NHL Columbus Blue Jackets and Columbus Clippers AAA baseball. The Columbus Crew SC plays to passionate fans in the first soccer-specific stadium ever built for an MLS team. And, of course, our own Ohio State Buckeyes engage in a wide range of athletic pursuits.
Independent rankings have cited Columbus for having the #1 zoo (Columbus Zoo and Aquarium), the #1 public library (Columbus Metropolitan Library) and the #1 science center (COSI).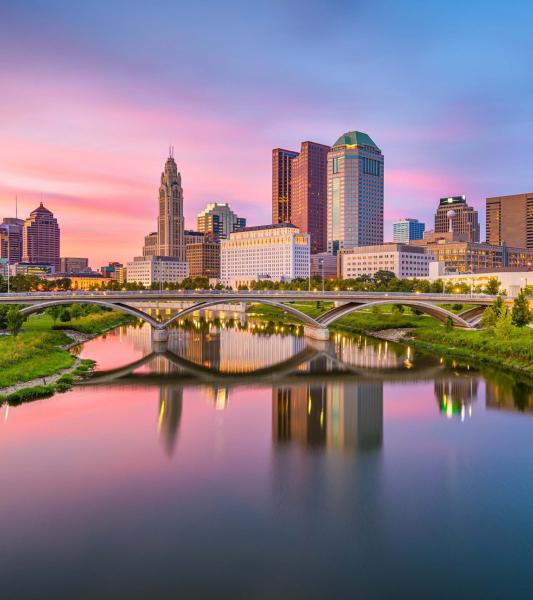 Explore the city
Visit Experience Columbus to learn about neighborhoods, things to do, where to stay, night life and more.