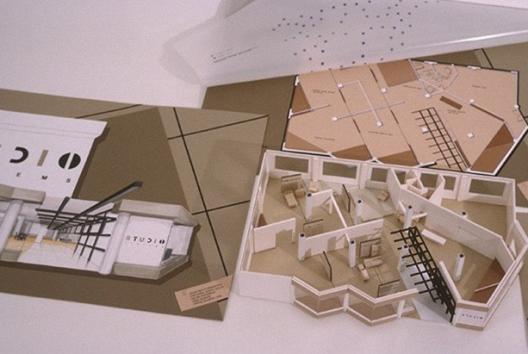 This project documents and analyzes historic and contemporary approaches to design education using the collection of materials from retired and current faculty at the Department of Design at Ohio State as a case study. 
---
Keywords  
Design pedagogy; Design history, Material culture analysis; Oral history; Visual storytelling 
---
 Advising Team 
---
Profile Description and Preferred Qualifications 
Design education is distinguished by pedagogical approaches that emphasize learning by doing. Acquiring a new visual language, honing hand-skills and computational skills for visualizing, and producing projects that increase in complexity over time have always been at the heart of how designers are "made." The goal of this project is to establish and expand a digital archive of the various ways in which design faculty members have developed new pedagogies to accommodate technological developments and shifts in the priorities of the design professions over time.  
Students interested in contributing to this project will have a passion for documenting the evolution of design education and pedagogy and may even intend to become an educator in the future. They should have an interest in design history and historical research, including collecting people's stories and designing visuals that convey them. There is an aspect of archival practice in this project as well. Strong organizational skills, the ability to analyze data by mapping and finding connections and patterns, and an interest in developing visual systems are necessary.