September 15, 2023
Abbey Shaffer Studies Abroad in Europe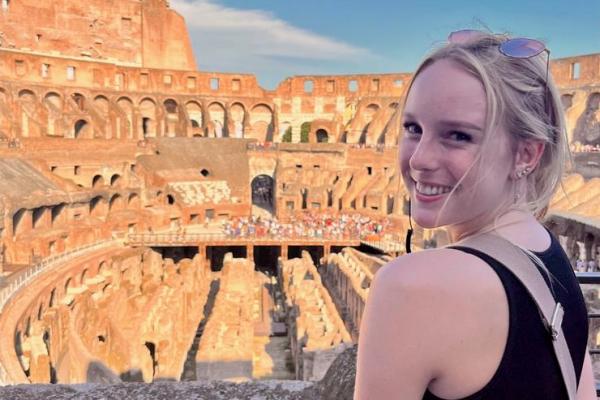 In summer 2023, third-year Interior Design student Abbey Shaffer studied abroad as part of Pathways: Walking Through Art and History in Siena. Abbey says that she learned more than she could ever imagine and realized how much she loves Italy. She made great memories there and got to learn a new culture and met a lot of new people and locals who helped her learn about Siena. Her dreams for her future include wanting to someday move there and establish a sturdy career to support herself.
One of the great Ohio State opportunities students have is to study abroad. The program Abbey went on helps students explore more of Siena and see their examples of religious art and architecture. This program is great for students in the Department of Design, as it gives students access to Siena's museums, churches, and other things. A very unique thing about this program is that students gather research materials and get to work with the materials in studios during their exploration of the city.
Read more about Abbey's favorite things about her trip on OIA's #BuckeyesAbroad Feature.
News Filters:
---