May 20, 2022
Animation Career Review publishes 2022 Graphic Design School Rankings; Strong showing from Ohio State Design
Image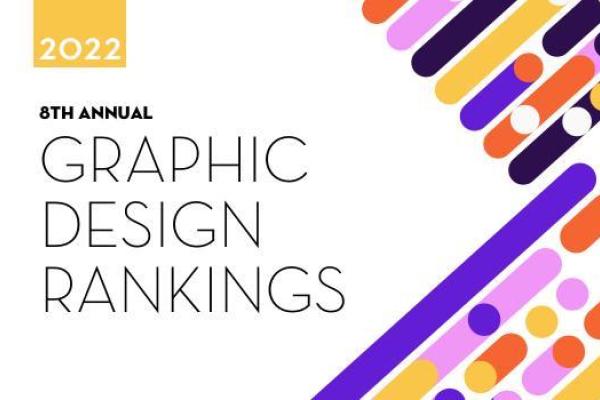 Description
Animation Career Review, an online resource for people aspiring for careers in animation, game design, graphic design, digital art, and related fields, has published their 2022 Graphic Design School Rankings. This is the 8th annual rankings for US graphic design programs, and over 700 programs were considered.
Ohio State Design's rankings:
Established in 1968, the College of Arts and Sciences at The Ohio State University houses the Department of Design, which offers a Bachelor of Science in Design (BSD) in Visual Communication Design and a Design Thinking Minor.
The Ohio State Visual Communication Design BSD Program begins with the Interdisciplinary Design Foundation year consisting of 18 credit hours of coursework. During this time, students will focus on developing drawing skills, mastering design software tools, and typography. Course examples for the sophomore, junior and senior years include Intermediate Visual Communication Design, Materials + Processes for Visual Communication Design, Collaborative Design, Professional Practices, Advanced Visual Communication Design, Design Seminar for Visual Communication Design, and Design Research.
Graduates of the Visual Communication Design BSD at Ohio State have been hired at places such as Microsoft, Walt Disney Company, IBM iX, The Digest, JP Morgan Chase, Binance, Walt Disney Imagineering, McGraw-Hill Education, Abercrombie & Fitch, Ring, Interbrand, and SafeAuto Insurance.
The Design Thinking Minor is a 15 credit hour program that introduces students to new and creative ways to solve problems. Through the lens of Design Thinking, students build a solid understanding of basic principles, processes, and applications of Design as related to a wide spectrum of disciplines. Courses include Introduction to Design Practice, Design History, Exploring Design Thinking, Visualization as Thinking, and Presentation as Thinking. Any person eligible to enroll courses on the Ohio State Columbus campus may add the Design Thinking Minor to their degree program.
According to Animation Career Review, the criteria used for the graphic design rankings consists, in no particular order, of the following:
Academic reputation
Employment data
Admission selectivity
Depth and breadth of the program
Value as it relates to tuition and indebtedness
Graduation rate
---