January 31, 2020
Department of Design Announces 2020 Reinhart Butter Design Affair
Image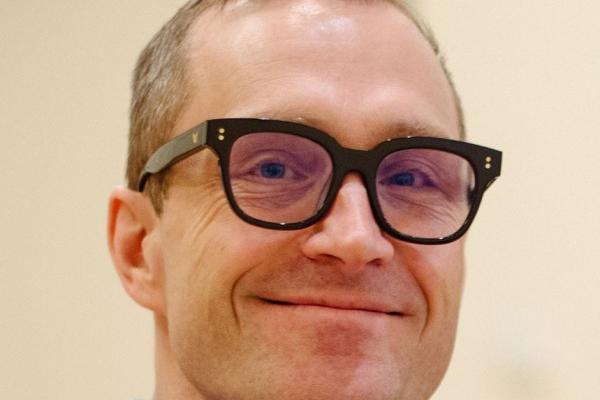 Description
Please join us Wednesday, February 12th at 5:30 for the 2020 Reinhart Butter Design Affair  lecture by Jonathan Chapman, Professor and Director of Doctoral Studies at Carnegie Mellon University's School of Design. The lecture will take place on the campus of The Ohio State University in Page Hall, Room 0010. As a circular-design specialist, Chapman's research encourages the design of longer-lasting materials, products, and user experiences. His advisor to many global businesses, governments, and NGOs, from Sony, Puma, The Body Shop, and Philips to the United Nations. This "new breed of design thinker" calls for an economy of "better," not "more."
Chapman's lecture will challenge us to think about the ways in which design can encourage the creation of alternatives to the predominantly linear economy in which we live. It will pose design strategies for moving toward a circular economy that redefines growth by decoupling economic activity from mindless consumption and the waste of finite sources. In place of our modus operandi, Professor Chapman will examine an array of circular strategies from product take-back and disassembly, to service, upgrade, and repair. By exploring these creative tactics and a great many others, Chapman will encourage an advanced understanding of circular design—one that challenges us to become agents of sustainable change.
Wednesday evening's lecture is followed by a day-long design workshop on Designing for the Circular Economy, facilitated by Professor Chapman. Reserve a place in the on-campus workshop at https://www.eventbrite.com/e/reinhart-butter-affair-designing-for-the-circular-economy-workshop-tickets-92361603041.
Funding for this event is provided by Professor Emeritus Reinhart Butter, the Department of Design, the Barnett Center for Integrated Arts and Enterprise, and the Ohio State Sustainability Institute.
---