March 10, 2023
Explore Design Thinking Online This Summer
Image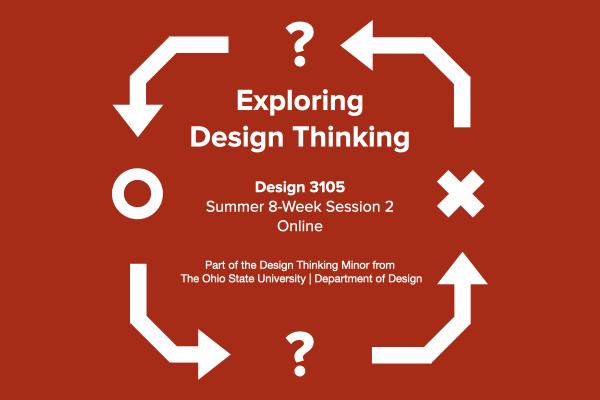 Description
Register now for Design 3105 (18897), Exploring Design Thinking, offered online this Summer during 8-week Session 2.  
As part of the Design Thinking Minor, this course builds your understanding on how to use the Design Thinking framework. It provokes curiosity and introduces the five phases of the Design Process.
You will learn to apply the Design Thinking approach to:
identify meaningful topics and problem areas
define goal attributes
form implementable solutions.
These methods and tools will be used to engage in empathetic, non-linear, and iterative processes of imagination and idea generation.
You do not currently need to be enrolled in the Design Thinking Minor to participate. All levels and majors are welcome.
News Filters:
---