April 12, 2022
Foundations Student, Elaine Smith, wins Student Life Outstanding First-Year Student Award
Image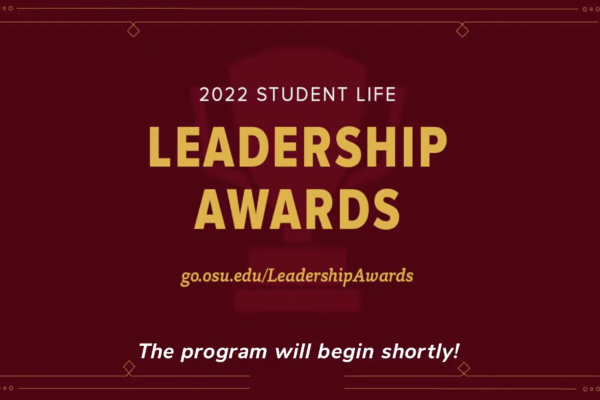 Description
The Outstanding First-Year Student Award is designed to recognize the efforts of first-year students on Ohio State's campus. Award recipients have engaged in experiences both in and out of the classroom that have increased their responsibilities to the campus community. These students have demonstrated an ability to balance academics with their involvement and have shown promise for future leadership at Ohio State.
A Design Foundations student with intentions to apply to the Visual Communication Design major, from Columbus, Ohio, Elaine Smith is already making her mark with campus athletics. In addition to being a club swimmer with plans to compete at nationals this April, Elaine serves as a manager of the men's and women's varsity swim teams, where she has helped organize a memorial for Coach Watley and has connected with aquatics peers and alumni. She has also fostered her commitment to fitness and leadership through the Dunn Sport and Wellness scholars, for which she will chair the volunteer committee next year. 
This year, out of an abundance of caution for the health and safety of our community, the 2022 Student Life Leadership Awards was held as a virtual celebration on Friday, April 8 at 4 pm, streamed live on the Student Life YouTube page.
Full presentation below. Elaine is recognized at 22:16. 
---