August 5, 2022
Internship Spotlight: Amelia Walker at Fisher Price
Image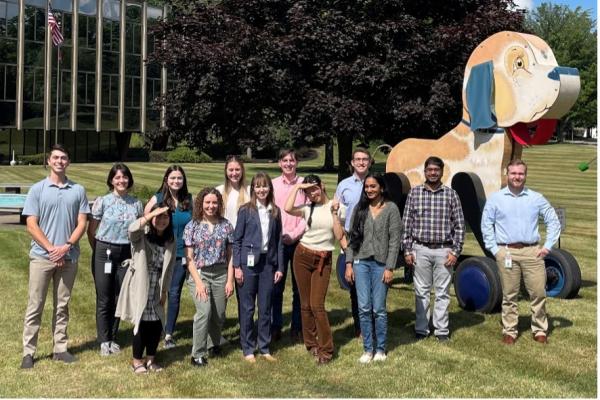 Description
Amelia Walker is beginning her fourth-year Industrial Design program this upcoming autumn and is approaching the finish line of her internship at Fisher-Price, a subsidiary company of Mattel Inc., that produces infant, toddler, and preschool toys.
She was placed in the Newborn Department with the Product Design team to assist in ideating and developing toys from large-sized entertainers to small teethers. As a product design intern under a detailed, collaborative, and inclusive-oriented company, Amelia worked closely with her "dream team" that comprised her manager, mentor, and buddy to study the intricate growth of a newborn baby, produce concepts that incorporated a grow-with-me approach, conduct color studies according to market trends, prototype, and more. Although her term at Fisher Price was too short to experience a product's lifetime from start to finish, her frequent visits to the play lab and team alignment meetings helped her connect with engineers and designers of other parts of the project to get a deeper understanding of what could come to her if she could have stayed longer.
To conclude the internship program, Amelia and other interns were tasked to collaborate on a final project. As a product design representative, Amelia introduced the design process and provided visual tools, such as rendered sketches and models, to help the group construct their ideal final product. As this was one of Amelia's first times completing a design project with other non-design roles such as marketing, engineering, and structural packaging, it introduced her to a new side of collaboration.
News Filters:
---