July 19, 2022
Lydia Yahn keeping busy – Intern and Entrepreneur
Image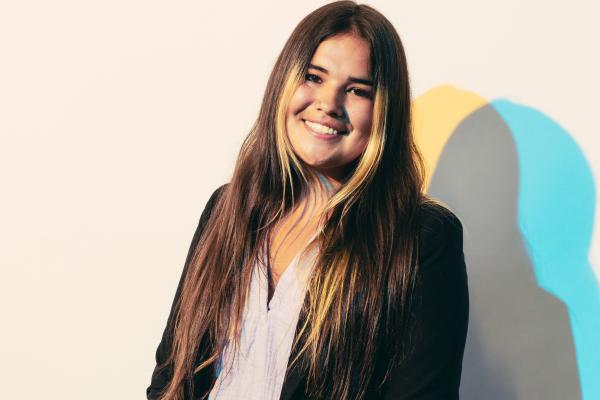 Description
Lydia Yahn is a Visual Communication Design student at The Ohio State University and is going into her final year this fall. Lydia has spent this summer interning at Chute Gerdeman, a strategic design firm based in Westerville, OH, and joined their team as a Brand Communication Intern. As a Brand Communication intern, Lydia was able to experience Chute Gerdeman's unique design process from start to finish. She assisted with designing a multitude of items, concepts, and ideas for real clientele and environments. She was able to work directly with teams of environmental designers, strategists, and researchers to assist in building a brand's essence. Some examples of things she's designed are wayfinding signage, posters, merchandising signage, and much more. Her internship also consisted of multiple site visits, manufacturing tours and presentations that have helped her expand her understanding of environmental design.
Chute Gerdeman is an award winning, and globally recognized firm that focuses on creating connected environments and creating experiences that wow consumers and deliver true business transformation. This firm offers a unique experience for Visual Communication Designers by giving them a chance to work directly with environments and the duality between interior and graphic design.
During this time, she also worked on managing the launch of her own small business. Her business is a small sticker and clothing shop, inspired by her love of cars and her large involvement in the car community. All designs offered are completely hand designed by Lydia and she hopes to launch by the end of 2022. She has had a very busy summer and is ready to jump right into her capstone this coming autumn.
News Filters:
---