August 2, 2022
Madison Hildebrand wins annual Framery Pod Custom Wrap Design Contest
Image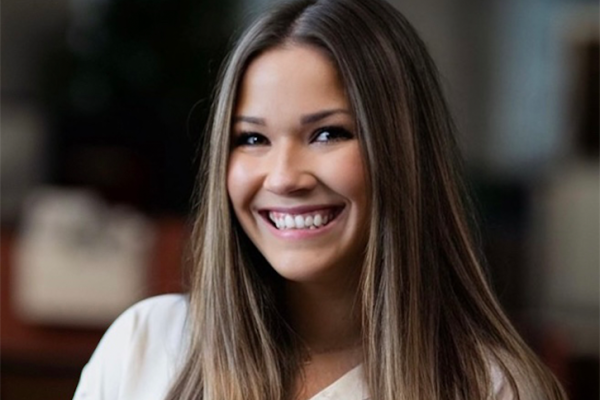 Description
Each year, Framery, Continental Office and Herman Miller hold a contest for a student to design a custom wrap for a Q-Pod on campus. The brief is simple - incorporate Ohio State, but in a different & creative way. The winning design gets installed in study area on campus and each soundproof pod can be used by students as a quiet heads-down space, great for private calls and serious productivity.
This year's winner is Madison Hildebrand, a fourth-year BSD - Interior Design student at Ohio State. When asked about her design, Madison states, "I made my design based off my own personal experience at Ohio State, being that you come to our campus feeling lost in the thousands of people, clubs, majors, etc., but when you look closer and find who & what makes you happy, you find the comfort of your new home."
Truly amazing work now brought to life and serving students every day. Congratulations to Madison - we can't wait to see what you create next!
Advanced
Media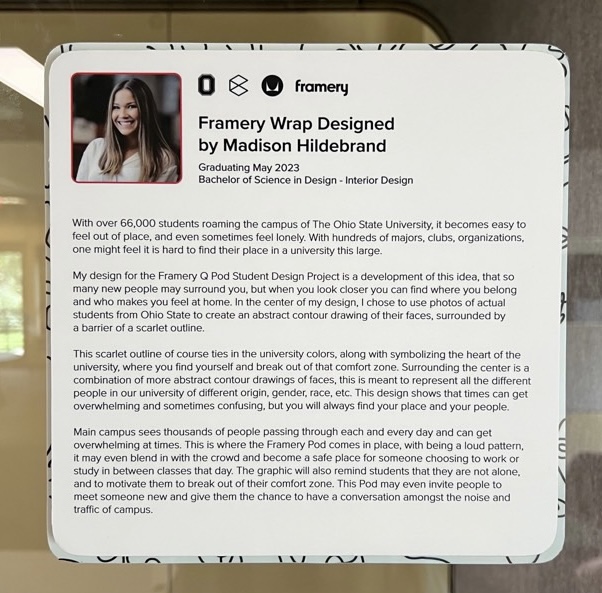 Media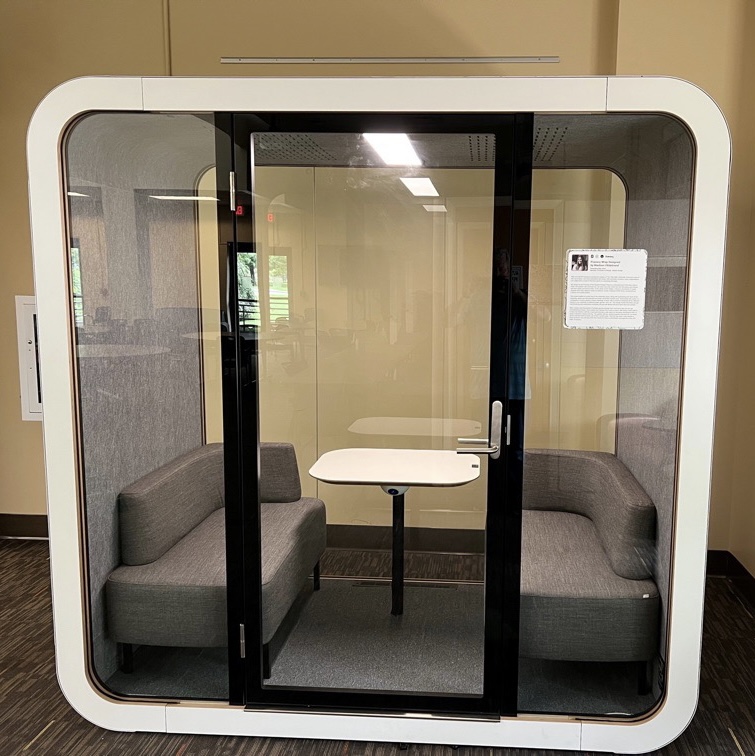 Media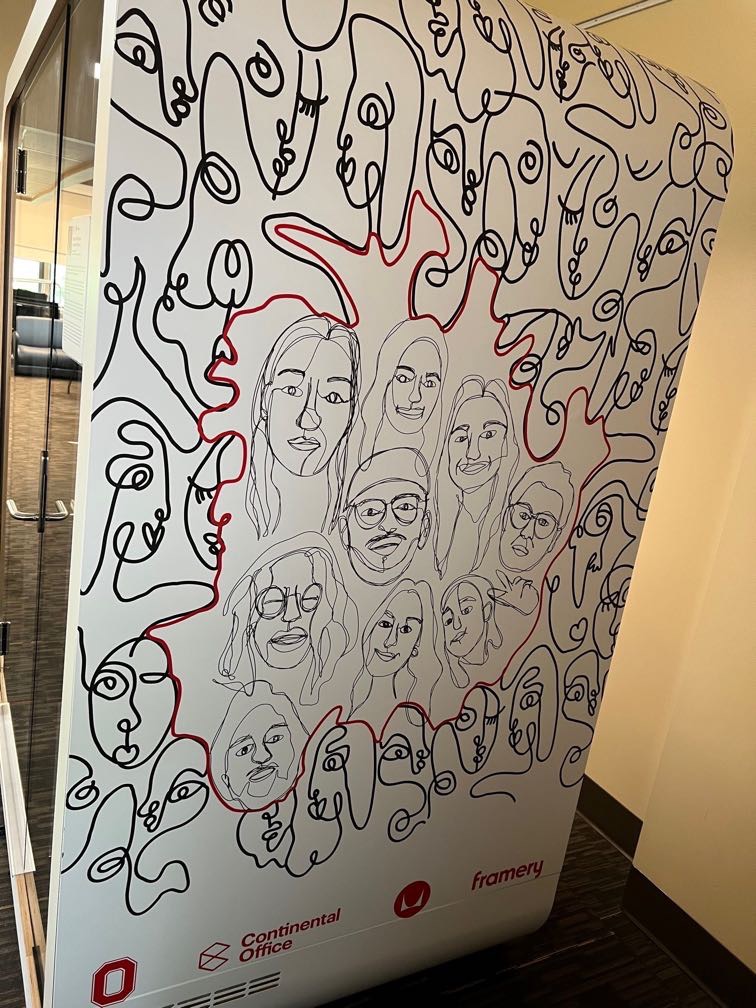 Media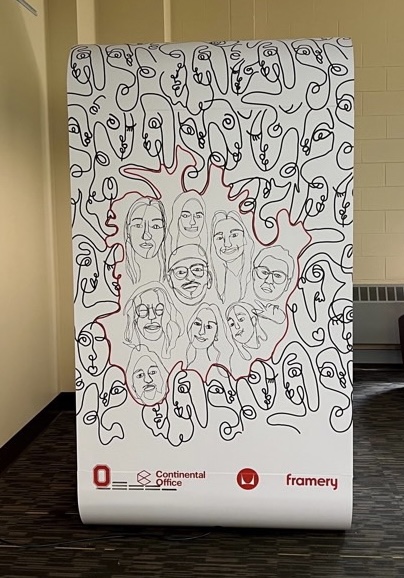 News Filters:
---