May 4, 2022
Many thanks to Mary Anne Beecher for her years of service as Chair of the Department of Design.
Image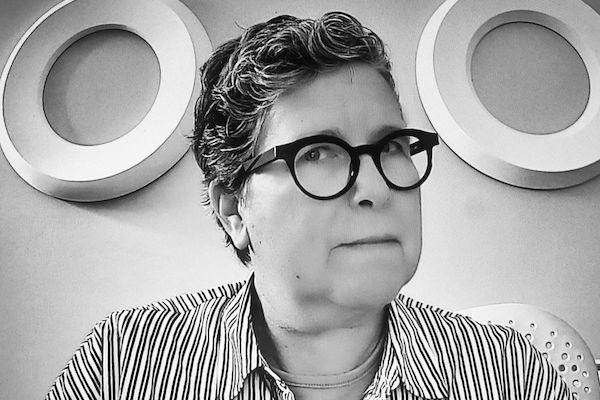 Description
Mary Anne completes her terms as Chair of the Department of Design in Summer semester 2022. She will engage in a much-deserved faculty professional leave the following term and return to teaching in Spring of 2023. The Department's faculty, staff, and students wish to wholeheartedly thank Mary Anne for her nine years of collaborative, servant leadership, and for her dedication to advancing our mission.
Change is something we fully embrace, and plenty has occurred under Mary Anne's direction. New student-oriented initiatives included a redesign and expansion of the foundations program with a paperless portfolio and access to Digital Flagship and ALX Tool Library resources. Online courses were introduced along with the Design Thinking, Game Design, and Entrepreneurship and Innovation minors. A website to document the Annual Spring Exhibit was established to serve as an archive of graduating student projects. The Hayes Hall lobby area was renovated for more usable student space, and new classrooms were established in Hayes and Hopkins Halls.
The Department also expanded its curriculum and efforts related to designing for social impact, which is often the focus of new Collaborative Studio courses and our annual Butter Design Affair events. Initiatives related to Diversity, Equity, and Inclusion and Design Justice were introduced, and the DESIS Lab was established as a focal point for such activities. The highly-successful Design 50 exhibit and events occurred in 2018, with alumni visiting campus to celebrate the Department's history and impact.
COVID-19 forced a pivot to online instruction in the middle of the Spring 2020 term, and under Mary Anne's leadership our faculty, staff, and students displayed their resilience and ability to adapt. Once in-person courses resumed, classroom spaces and schedules were reconfigured to meet required safety standards. Despite these challenges, a series of webinars were produced with the Urban Arts Space, and alumni have continued to share their insights through the Creative Pathfinders events produced with with Barnett Center for Integrated Arts and Enterprise. Finally, new Post-MFA Scholar and Teaching Faculty positions have recently been introduced.
The above examples are just some of the many initiatives completed with Mary Anne's guidance and support. We acknowledge her and the Department's significant accomplishments, and wish her the best as she continues her role as a valuable member of our faculty. Please join us in sending Mary Anne a warm-hearted thanks for her amazing service to the Department, Division, and College as Chair of the Department of Design for nine years!
News Filters:
---