August 29, 2023
MFA Alumnus Erik Evensen, Professor of Design at the University of Wisconsin–Stout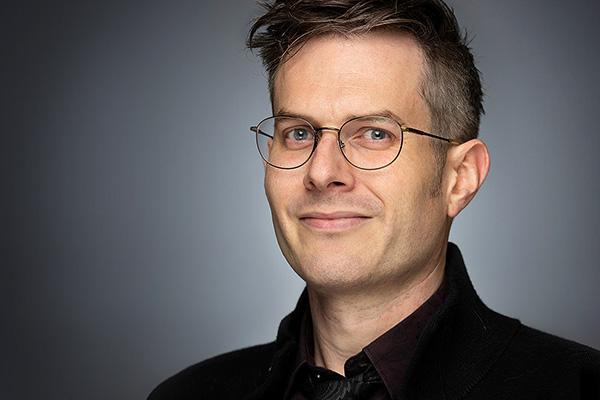 Please join the Department of Design in congratulating Erik Evensen (MFA 2009), who has been promoted to the rank of Professor at the University of Wisconsin–Stout. Erik has been at UW-Stout since 2013, teaching studio courses in design drawing, illustration, concept art, graphic design, and typography, and graduate seminars in design research and design education. Since 2019, he has served as the Director of the MFA in Design. From 2012–2013, he was a visiting faculty member at Ohio State, serving as interim Design Foundations Coordinator and teaching in the Visual Communication Design area.
Erik began his career as a graphic designer in the coastal New Hampshire and greater Boston area, specializing in advertising, branding, publication design, and entertainment media. As an illustrator, his comics industry credits include the "Ghostbusters" and "Back to the Future" series from IDW, and the independent graphic novels "Gods of Asgard" and "The Beast of Wolfe's Bay." He is also the art director, game artist, and co-producer for the tabletop games "Distilled" and "Marrying Mr. Darcy."
Erik was recognized with UW-Stout's Outstanding Teaching Award in 2022. He received his MFA in Design Research & Development from Ohio State in 2009. He also holds a BA in Studio Art from the University of New Hampshire, and a Post-baccalaureate Certificate from the School of the Museum of Fine Arts at Tufts University.
News Filters:
---