June 14, 2019
MFA Candidates Jason Duffield and Rhys Gruebel awarded Global Arts and Humanities Graduate Team Fellowships
Image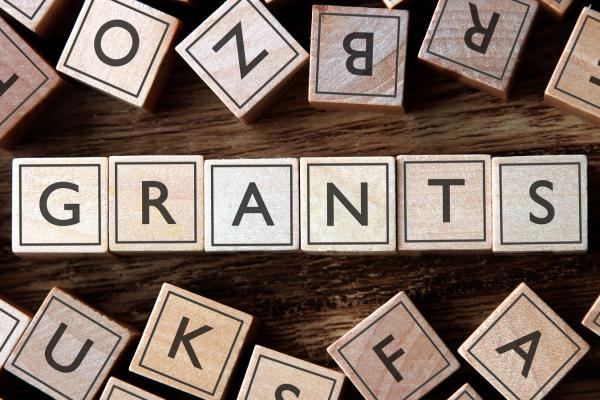 Description
Congratulations to Jason Duffield (MFA'20) and Rhys Gruebel (MFA'20) on being awarded The Global Arts + Humanities Graduate Team Fellowships! 
The Global Arts + Humanities Graduate Team Fellowships are financial awards made on the basis of academic merit through a division-wide competition. These fellowships are given to recognize the cross-disciplinary aspirations and accomplishments of graduate students in the division of arts and humanities. The fellowship competition is open to students whose projects engage cross-disciplinary critical and/or creative practices as well as students who seek to foster the development of participatory networks with local Columbus communities. Fellows may be at any phase of their dissertation research or terminal degree project. 
The Global Arts + Humanities Discovery Theme announced nine recipients of the 2019-2020 Graduate Team Fellowship competition. Project descriptions (in the recipients own words) from the two winners representing Ohio State Design are below.
Visit the Global Arts + Humanities Discovery Theme site to view all of the projects!
---
Jason Duffield (MFA'20), Department of Design
This fellowship will be instrumental in improving the wellbeing of people in Appalachia through a co-design process with community members and local leaders. My research will take place in pursuit of the terminal MFA degree in Design Research and Development and will further knowledge in the Global Arts and Humanities focus areas of Livability (livable communities, environmental justice and social rights in health and cultural systems) and Community (using co-design methods to address social inequities and to foster hope and joy). I will build upon my connections in West Virginia and my knowledge of co-design research to empower community members to identify and propose solutions to their own problems, as they see them, through participatory design methods. 
Rhys Gruebel (MFA'20), Department of Design
With this fellowship, I propose to work with students, faculty and staff to develop a future vision of sustainability at Ohio State. Using collaborative, design-led research methods, I would like to build upon successful programs, like the campus-wide recycling and Zero Waste initiatives, to create a blueprint for a scale circular economy at the university. The CE is a model for responsible economic activity that balances the goals of business with the needs of society and the environment. CE philosophies reject the concepts of disposability and obsolescence found in the current "linear" economy in favor of durability and reuse. This shift in priorities separates economic activity from natural resource extraction which greatly reduces greenhouse gas emissions, consumer waste and pollution. I believe there is an incredible opportunity to conduct design-led CE research at Ohio State, and through this project, I will strive to further the Global Arts + Humanities Discovery Theme's mission of improving livability and mitigating the effects of climate change in our community. 
---