March 8, 2023
MFA Graduate Student Spotlight: Camille Snyder
Image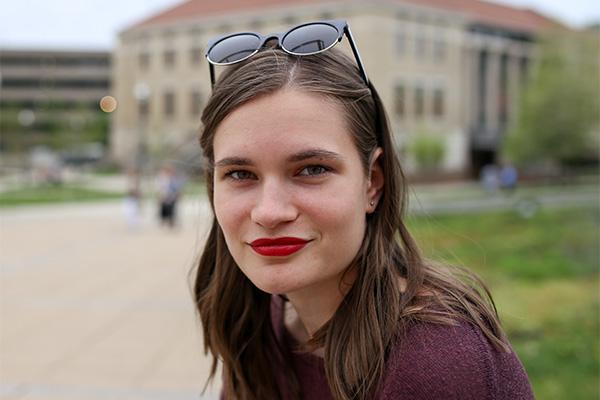 Description
 Welcome to the Department of Design's weekly graduate student feature highlighting the work and accomplishments of our MFA students! 
This week features Camille Snyder, a third year MFA candidate in Design Research and Development. Her areas of expertise include co-design, research facilitation, and visual communication.  
Camille is defined personally and professionally by her belief in co-design as a mindset and method. She finds inspiration in a co-designer's creative process and willingness to be vulnerable within intimidating or uncomfortable topics. Camille's current research project is titled Imagining Sexual & Reproductive Futures Together. This project uses co-design and speculative design to ask participants to work together to create "future artifacts". The goal is not to solve a problem, but to create provocations by uncovering, embodying, and sharing our fears and dreams.  
Camille knows the Department of Design well. She completed her undergraduate degree at Ohio State, studying Industrial Design. She chose to pursue the Design MFA program at Ohio State for the creative freedom and community she knew the department offered, and its focus on design research methods and co-design.  
News Filters:
---