May 30, 2023
MFA Graduate Student Spotlight: Liz Hejny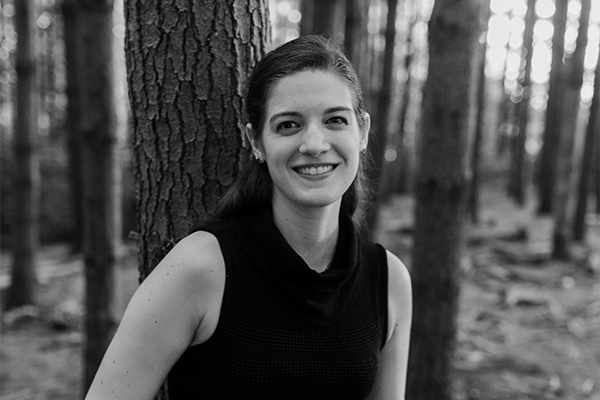 Welcome to the Department of Design's graduate student feature highlighting the work and accomplishments of our MFA students!  This week features Liz Hejny. She is an upcoming third year MFA candidate in Digital Animation and Interactive Media. 
What issues or challenges are you looking to address through design?  
I hope to create an animated work that will open dialogues to build awareness about harassment in games, especially when it involves women and minorities. These groups often experience more severe types of harassment in games. I am interested in how design can change interactivity and online spaces to bring people together.   
What is your area of expertise, and what is your current research project?  
I specialize in 3D animation. My current research project is an animated short film about a young girl who is playing a video game and quickly begins experiencing harassment from another player. 
 What academic achievements are you most proud of?  
I collaborated on a game with fellow MFA students Juan Torres Brenes LaRoche and Raven Serenity Glover. The game was a puzzle in which we observed players working together and communicating in a positive way, even when they were strangers.     
What attracted you to the Design MFA program at Ohio State?  
The faculty expertise and the graduate teaching associate opportunities were what attracted me to the program. I knew if I went to graduate school, I wanted to learn how to teach in higher education.   

What are some highlights of your experience at Ohio State?  
The Advanced Computing Center for the Arts and Design annual open house and play test days are highlights of mine. It's an opportunity for students and professors to share their projects with the public. We observe their interactions and receive feedback. It helps us to discover things that may not have been anticipated during the design process. 
What are your long-term career goals?  
I would like to apply what I have learned from my research at Ohio State to the animation and gaming industry. 
News Filters:
---