October 9, 2023
MFA Student Spotlight: Alberto Vega Rivera, Fulbright Scholar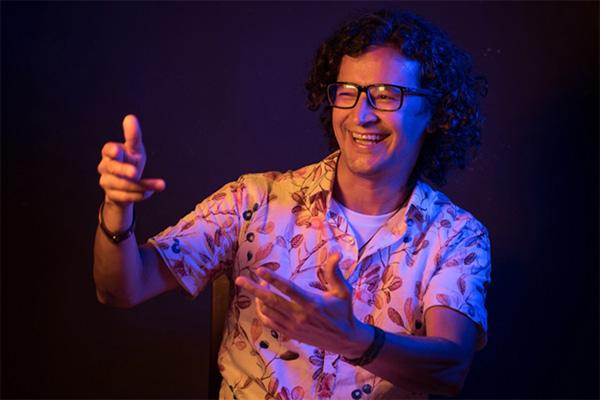 Alberto Vega Rivera is a first year MFA candidate in Digital Animation and Interactive Media, and is an Ohio State Distinguished University Fellow. He is also a Fulbright Scholar from the Colombian Ministry of Culture and Fulbright Colombia.  
Alberto received his BA in Graphic Design from the National University of Colombia, and an MA in Audiovisual Communication from the Pontifical Catholic University of Argentina. He has several years of experience as a Film Director, Art Director, and Lead Animator for La Valiente Studio (founding partner), and as an Assistant Professor of Graphic Design at the University of Cauca in Colombia. 
---
What attracted you to the field of design?
Design has provided me with many opportunities to tell stories, thanks to its visual communication tools and technologies.  Also, designers work as a team with a problem-solving focus in mind; something that has guided me through every project.
What topics are you interested in researching? What issues or challenges are you looking to address through design?
I want to focus on animation. I have been waiting a long time to dive deeper into the expressiveness of motion. I am keen on finding tools, materials, and resources to depict stories about conflict and peace-building processes in my country. Storytelling may not save the world, though it could bring a certain level of understanding to the audience. 
Who or what inspires you and your work?
I am inspired by my people, mainly my close circle of family and friends, and the outstanding leaders who have strived for a fair future for their communities. Also, animation illustration has sparked my imagination since I was a child.
What are your long-term career goals? 
I would like to find new opportunities for the projects I plan to produce for my studio, La Valiente Studio, to connect my professional interests with my experience as a professor.  
News Filters:
---