September 1, 2022
Mia Kobylinski: A Summer in Sorrento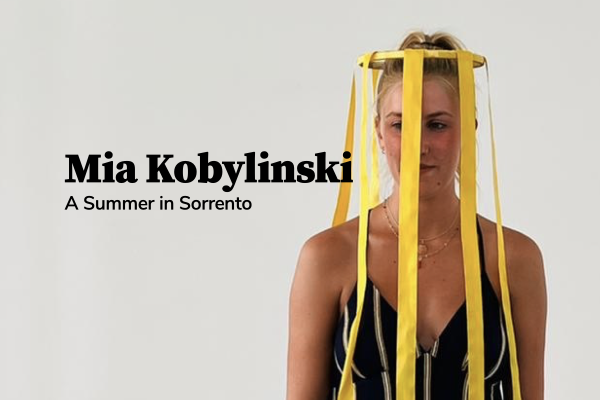 This summer, fourth-year Interior Design major Mia Kobylinski studied and worked abroad in Sorrento, Italy, interning at JK Studios.
Working closely with Julia Krahn, a fine artist from Germany who moved to Italy to pursue photography, sculpture, and performance art, Mia had the opportunity to learn the rewards and challenges of working in a new culture. The main project Mia assisted on was titled "ST. JAVELIN", a photography collection that features Ukrainian refugee women who have settled in Italy after fleeing the war in their home country. This collection of nine photographs, one including a self-portrait by the artist herself, hangs on the main road in Sorrento as tapestry-like veils that flow in the wind and change in the daylight. Mia had the chance to meet several of the women involved in the collection and even had the privilege of being behind the scenes in the production of a new photograph, working closely with Julia. Throughout her two-and-a-half-month stay in Italy, she also worked on outreach to nearby cities to expand the exhibit, a digital museum space, as well as research on NFT art and moving Julia's art to new platforms.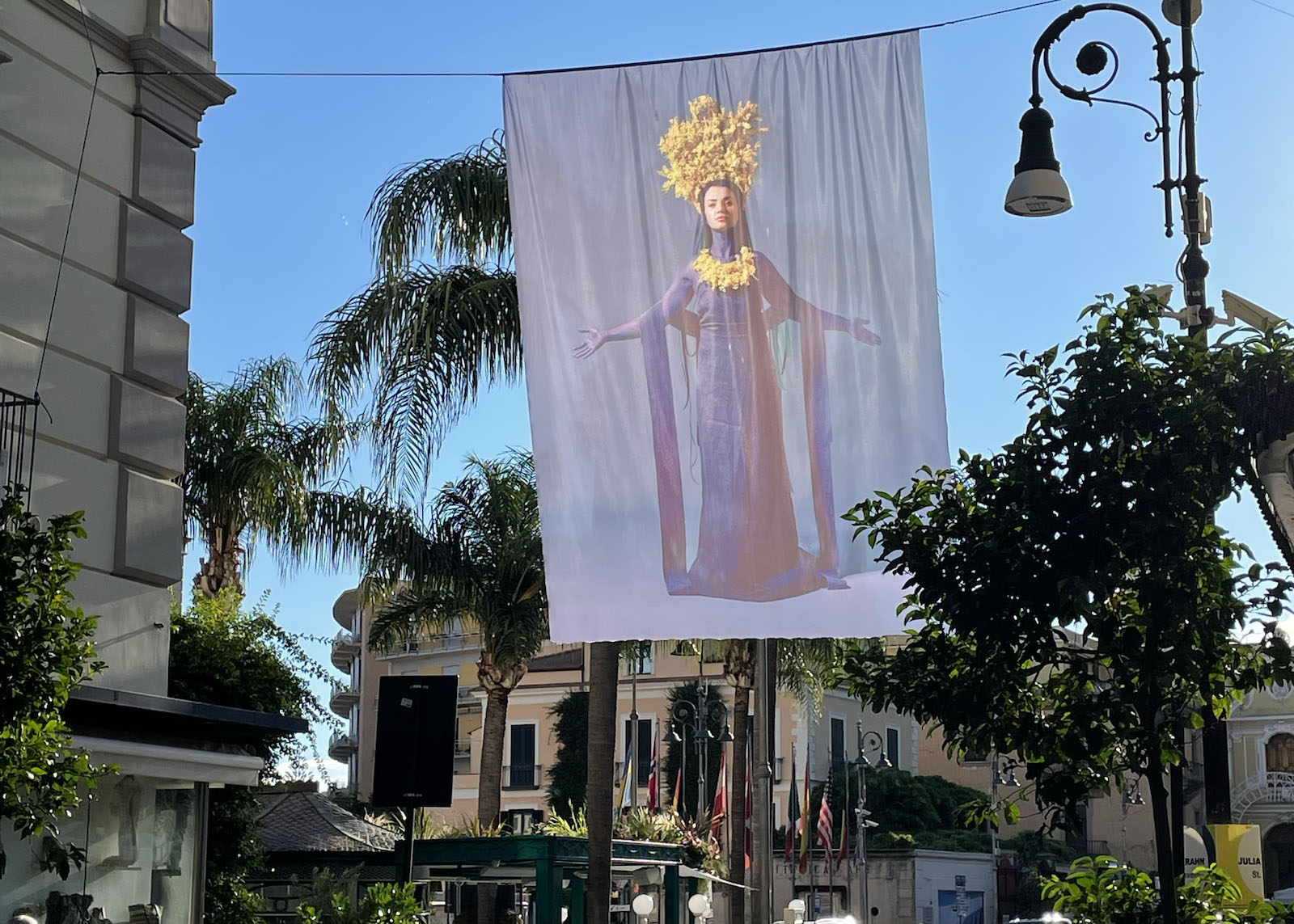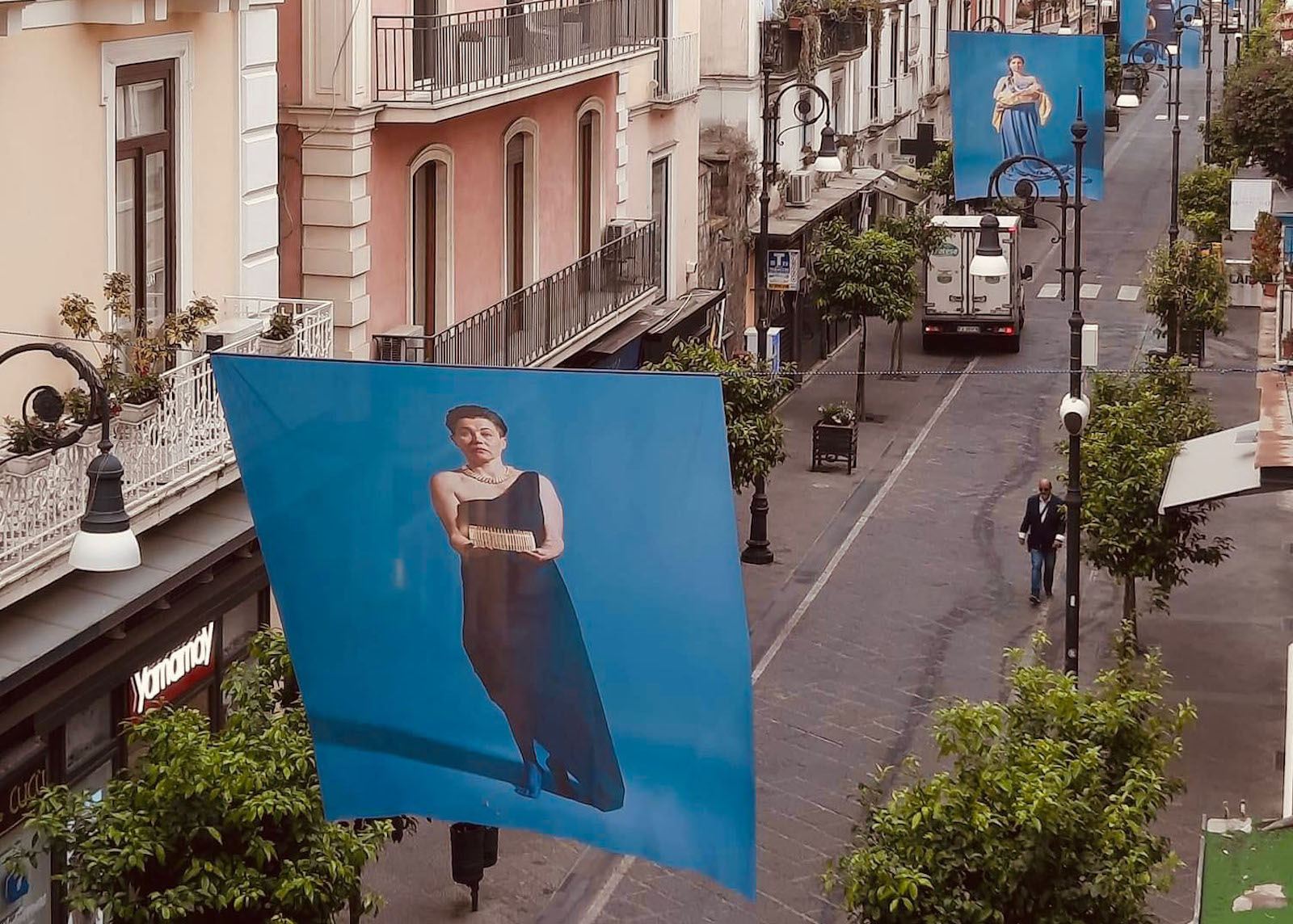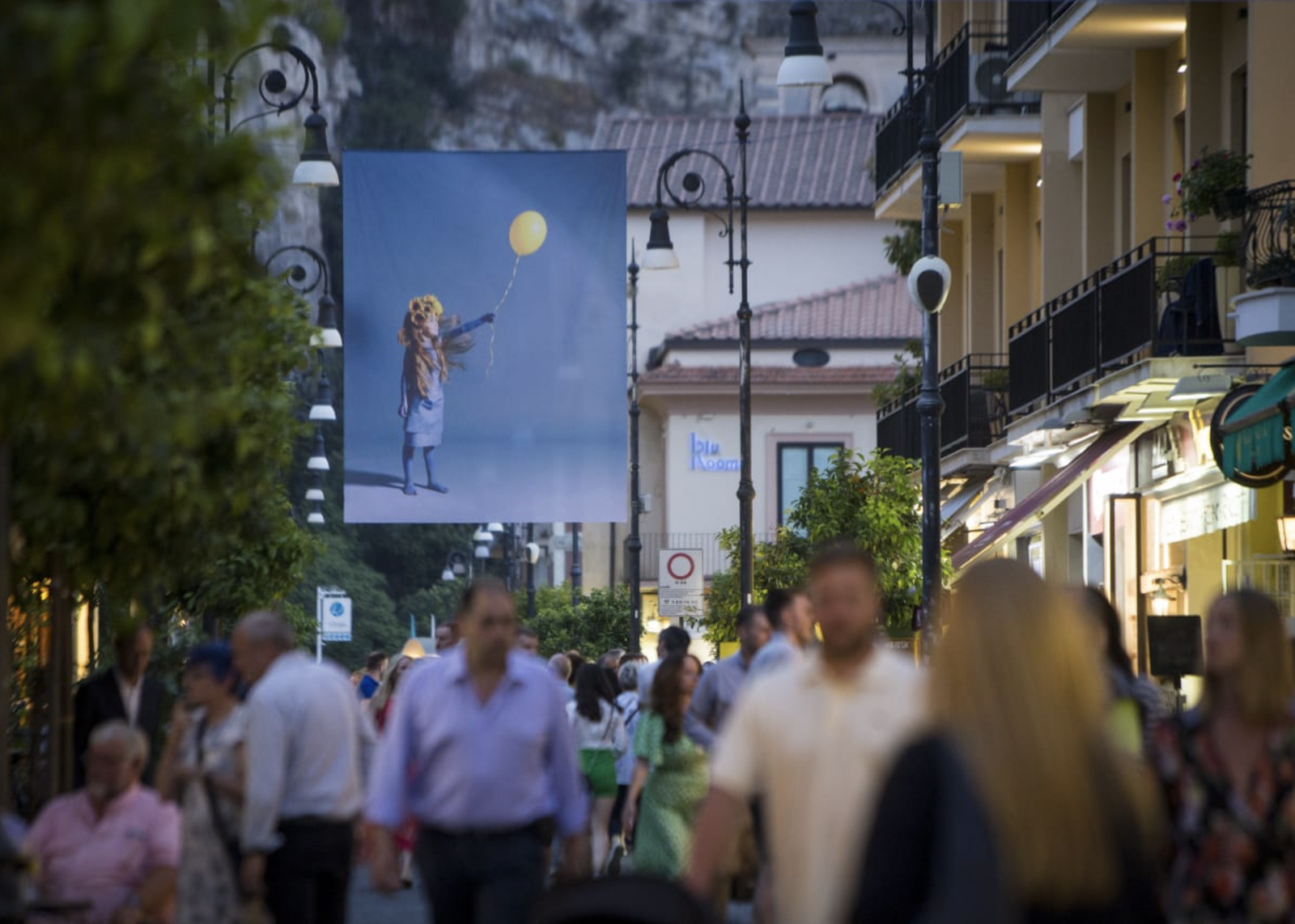 Meanwhile, Mia was also enrolled in an Italian course to immerse herself in the language and culture of her host country. Over five of the ten weeks, she learned the basics of the language, practicing inside and out of the classrooms, and interacting with locals and her boss to better her understanding. This class helped enrich the abroad experience, allowing Mia to bridge the gap between being a tourist and being a member of the community. Throughout her time there, she got to know restaurant owners, baristas, and cashiers and by the end was able to stop and have small conversations with them, building memorable connections for both parties. 
"This experience was one I will remember for a lifetime because it taught me that even if you can not communicate perfectly with a person, the language of art and design is truly universal."
News Filters:
---