November 29, 2022
Ohio State Interior Design Sweep IIDA Ohio/Kentucky Design Awards
Image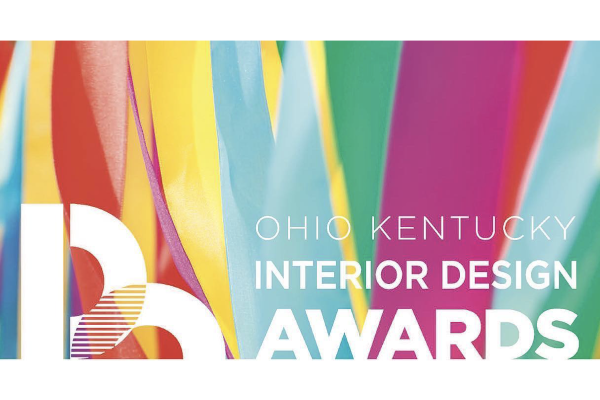 Description
Multiple Ohio State students attended the first ever chapter wide IIDA Ohio/Kentucky Design Awards!
Starting off the day was the Student Design Charrette where Brooke Koch, Morgan Vereb, Christina Diem and Averi Wolf participated in a 90 minute technology-free challenge where they designed a Student Commons space centered around inclusion and belonging. They had a 24x36 presentation board to pin up floor plans, samples, images, and a concept statement. 
Following the Charrette were the Design Awards, where Ohio State students and faculty swept many of the student categories! 
Morgan Vereb and her team received first place for the Student Design Charrette. Kimball International and representatives from the IIDA chapter judged the presentation boards and her design won! She was recognized for developing a strong concept statement and focus for her team's design. 
Caden Pfendler won first place for the IIDA Student Project of the Year with his design of the Journalism Building on campus. Caden states, "I am so honored to have received the Student Project of the Year Award at IIDA's Ohio/Kentucky design awards! My goal for redesigning the Journalism Building Lobby was to create a space that welcomed students and supported their academic needs. I aimed to create an environment that embodied the pride of being at Ohio State. The lobby needed to be flexible, allowing Journalism students to be collaborative and work with multiple forms of media. This is my favorite project because I was able to directly serve my peers and gain a more wholistic understanding of their experience. I cannot wait to see elements of my design be implemented into the Journalism Lobby!"
Jaclyn Vulcano was awarded IIDA Student Member of the Year! The student of the year award recognizes the involvement and support of interior design initiatives at the individual's school. It recognizes an IIDA member that has demonstrated outstanding leadership, responsibility, and insight. 
Finally, Ohio State faculty member Rebekah Matheny was awarded the Enrich grant. In an effort to advance the interior design industry through professional development and education, the IIDA Ohio Kentucky Chapter introduced the Enrich award grant to support life long learning and the enrichment of the Chapter. Rebekah was honored as the first Enrich winner. She will attend the Institute for the Future and share this new knowledge with her students and the chapter.
News Filters:
---