January 18, 2023
Second Year Industrial Design Student Emily Straughn named a recipient of the 31st Annual John Fergus Family Scholarship Award
Image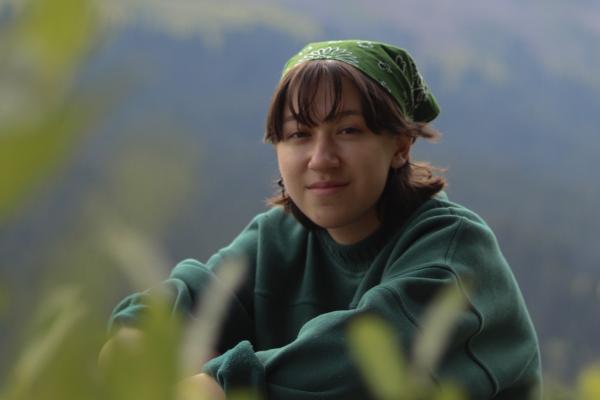 Description
Second Year Industrial Design Student Emily Straughn has been named a recipient of the 31st Annual John Fergus Family Scholarship Award for their piece For the Chinese Cupwing. 
The John Fergus Family Scholarship is a juried art competition open to studio-based visual art and design students at The Ohio State University. Students submit their work for review by a jury of faculty from the departments of Art, Arts Administration, Education and Policy (AAEP), Design, and History of Art. Scholarship winners receive a $1,000 scholarship applied to their student account and exhibit their work at the annual Fergus Scholarship Award Exhibition at Hopkins Hall Gallery, a group exhibition featuring work selected from the scholarship recipients' applications. The 31st Annual John Fergus Family Scholarship Exhibition will run through January 20th.
For the Chinese Cupwing
Emily Straughn
2022
Reed, rafia, wood glue
53 x 6 x 14 inches
Due to its small stature and its camouflage coloring, the Chinese Cupwing remains elusive to the eye. They are best identified by their rippling warble; therefore, the shape of their sound was reflected in the dwelling I crafted for them. The curling structure isn't just a visual, it's also functional as it's intended to wrap around the vines found in the Cupwing's habitat, the rainforests of Sichuan, China. Lastly, the dwelling encourages interspecies collaboration; the nesting tube I wove invites the Cupwing to weave pieces of its own habitat in order to complete the dwelling according to its own taste.
News Filters:
---