March 10, 2023
Visual Communication Design Students Showcase Capstone Work and Future of Design Workshop Outcomes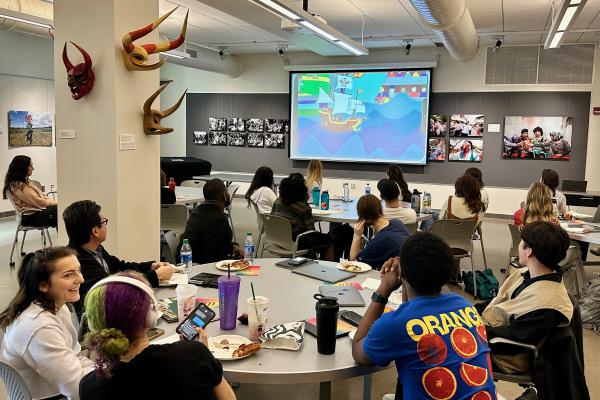 In an exciting showcase of creativity and innovation, fourth-year Visual Communication Design students presented their capstone work to an audience of peers, faculty, alumni, and friends.
The event, which took place on campus, provided an excellent opportunity for the students to receive valuable feedback as they prepare for their upcoming capstone exhibition. In addition to their individual projects, the fourth-year students also displayed the results of the Future of Design workshops, from Professor Shadrick Addy's Future Media course.
Alumni in attendance included: Gen Goodwin, Tessa Wheeler, Stephanie Hubbard, and Dennis Bajec, all from IBM; Meg Valluri and her colleagues from Ohio State's Athletic Department; and Meredith Dixon from Studio Dixon.
News Filters:
---