May 15, 2023
Visualization as Thinking Online This Summer
Image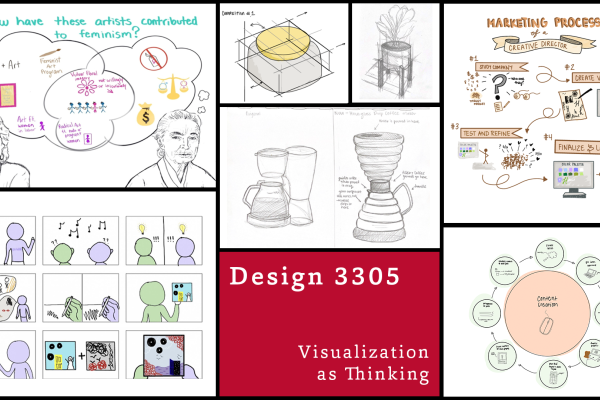 Description
Register now for Design 3305 (18898), Visualization as Thinking, offered online this Summer during 8-week Session 2.  
As part of the Design Thinking Minor, the aim of this course is to understand that creativity is a leadership skill. It introduces diverse ways to communicate new ideas, depending on the audience and complexity of the problem area. Students learn how to demonstrate a range of visualization techniques that support peer-to-peer communication, brainstorming, and foster team dynamics. Visualization is explored as a way to understand our own ideas and share them with clarity.
Common activities and topics in this course include sketching, visual note-taking, image composition, data visualization, and observation techniques. No prior experience with drawing is expected or required.
News Filters:
---