June 4, 2019
"The Woods" receives Arts Creation Grant
Image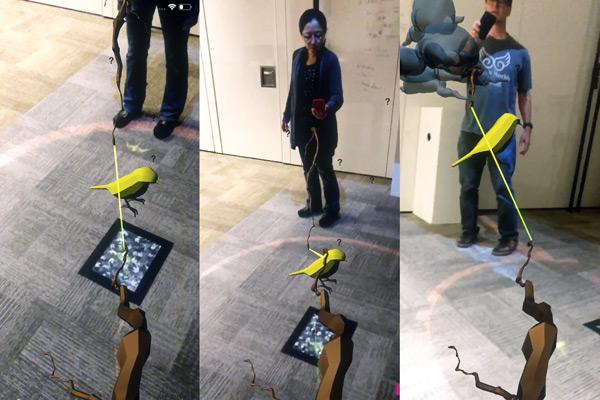 Description
Congratulations to Assistant Professors Kyoung Lee Swearingen (Design) and Scott Swearingen (Design), for being awarded the Arts Creation Grant from the Ohio State Global Arts and Humanities Discovery Theme for their project titled "The Woods."
---
The Woods
Kyoung Lee Swearingen (Design), Scott Swearingen (Design), Marc Ainger (Music), Rosalie Yu (Columbia University)
Since the 1980's the percentage of American adults who say they're lonely has doubled from 20 percent to 40 percent. Research also indicates that loneliness can be detrimental to a person's mental and social wellbeing, leading to isolation and depression, cyberbullying, and even contributing to increased suicide rates. While loneliness in our real lives is increasingly recognized as having dire physical, mental and emotional consequences, our goal is to examine through creative inquiry how contemporary technology (which is often times criticized for escalating isolation) can be re-imagined to strengthen connections between people through play and collaboration.
'The Woods' is a mixed-reality, collaborative game that addresses the perils of social isolation by promoting connections between people and actively engaging them through play. The narrative of 'The Woods' revolves around an elderly grandmother reaching out to her teenage grandchild through a telephone call. Together, the digital migrant and the digital native struggle to maintain their relationship which ironically is crippled by the same technology that was designed to enable it. Using augmented reality (AR) apps and smartphones, players are joined by a virtual tether that visually connects their phones to one another and serves as a metaphor of their own connectedness while encouraging collaboration. Throughout the experience, players are tasked with supporting the verbal exchange between the grandmother and grandchild while avoiding various distractions that are intended to sever the bond between them.
Prompting an examination of human connectivity through the lens of contemporary technology, our proposed artwork aligns itself with the Global Arts and Humanities focus areas Livability and Community by creating a dialogue at the intersection of the arts, humanities, and human-centered technology.
Advanced
---