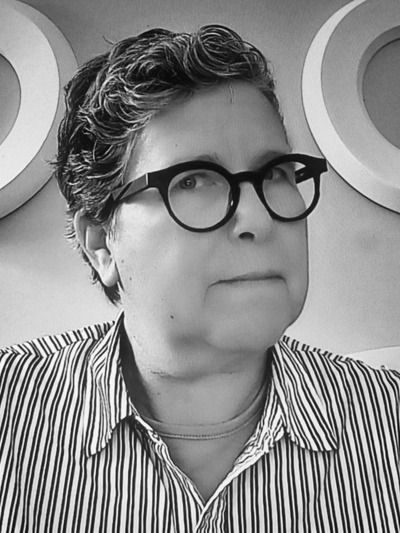 Mary Anne Beecher, Ph.D.
Professor | Undergraduate Studies Chair
She/her/hers
125 Hayes Hall
108 North Oval Mall
Columbus OHIO 43210
Office Hours
By appointment.
On Faculty Professional Leave until January, 2023.

Areas of Expertise
Interior Design
Historic Preservation
Design History and Criticism
Education
Ph.D., University of Iowa
M.A., Interior Design, Iowa State University
B.A., Interior Design, Iowa State University
Mary Anne Beecher, Ph.D. has extensive experience as a scholar, a design educator and an administrator in both the United States and Canada. Dr. Beecher's educational background includes a B.A. (1986) and M.A. (1988) in Interior Design from Iowa State University and an M.A. (1998) and a Ph.D. (2003) in American Studies from the University of Iowa. She has taught at Iowa State, the University of Oregon, and the University of Manitoba, where she also served as the Department Head of the Interior Design Department from 2008-2013 and the Associate Dean-Research in the Faculty of Architecture from 2011-2013. Dr. Beecher served as Chair of Ohio State's Department of Design from 2013-2022.    
Dr. Beecher's research interests have included an examination of a diverse array of American vernacular interior spaces, including early twentieth century farmhouses, mid-century roadside motels, as well as the kitchens, basements, attics, garages, sheds, and perhaps most importantly, the closets that make up the repertoire of storage spaces in evolving twentieth-century modern American living environments. She has written critical essays on such wide-ranging topics as the shifting ethical terrain of today's interior design practice; the political nature of interior space; the significance of naming practices in interior design education; and Martha Stewart's contribution to the shaping of attitudes toward craft and quality in popular American culture.  
As an educator, Dr. Beecher has taught in both undergraduate and graduate programs. She has taught design studios at all levels, has an extensive background teaching the history of design, design research methods, and design criticism, and has advised several graduate theses. She has published a number of articles on teaching design history, design criticism and methods of interpreting the cultural attributes of design spaces.  
Dr. Beecher's most recent work at Ohio State includes examining the role of the basement bar in twentieth century suburban house design; offering critical considerations of how design education could benefit from adopting the model of a circular economy; collaborating with Professor Maria Palazzi, Dr. Matt Lewis and others to investigate how technology can be used to make the ways in which interior environments have been altered over time more apparent. She also has an ongoing project developing a series of furniture-based creative projects that re-interpret historic furniture forms; that blend analog and digital methods for incorporating customizable details into material culture; and that explore the notion to data-inspired furniture. 
Interview with Mary Anne Beecher from OSU Urban Arts Space on Vimeo.
People Filters: