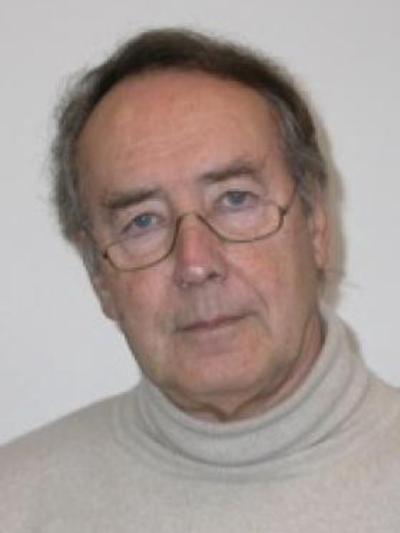 Reinhart Butter
Professor Emeritus
Areas of Expertise
Industrial Design
Product Semantics
Human Factors
Strategic Planning
Education
Diplom Hochschule fuer Gestaltung, Ulm, West Germany
Reinhart Butter is a Professor Emeritus of Industrial Design. After studies in Interior Architecture and graduating with a Master's degree in Industrial Design from the Ulm School of Design, Butter continued his education with a DAAD scholarship at the Royal College of Art in London. He then practiced for four years in Germany, before accepting an invitation as a guest lecturer at Ohio State's Design program, where he became instrumental in the development of the curriculum's sustained orientation towards systematic approaches to problem solving and research. Butter taught a wide range of both undergraduate and graduate courses -- always with a special emphasis on applying theory to practice.
Butter's interest in Design issues beyond the traditional led to his focused research on the concept of 'meaning' in Design, and his coining of the term 'Product Semantics.' Its dissemination at national and international seminars, workshops and conferences -- many of them initiated and co-organized by Butter with collaborating colleagues -- brought growing attention to Ohio State's design program. It also attracted major companies like IBM, Mercedes-Benz, Siemens, Timex, Airbus, Freightliner, Samsung, Sears, Ford, and others to sponsor student projects and graduate theses, as well as contract research -- some in collaboration with OSU's Center for Automotive Research (CAR).
For many years, Butter contributed to the German Design magazine 'form' as their US correspondent, and also published in other professional journals and books on a wide range of topics, especially Semantics. He also contributed to the publication of the subject's authoritative book 'The Semantic Turn -- a New Foundation for Design' -- meanwhile translated into Japanese and German, with Korean and Spanish editions currently under consideration.
Although retired from active teaching in 2007, Butter is still involved in the department's extensive international student exchange program that he started in 1973, guest lectures and teaches nationally and internationally, acts as professional advisor, and works as a Design consultant from offices in Columbus, Ohio, and Darmstadt, Germany. He is a member of IDSA and the Ulm School Alumni Association, and holds several international design awards.