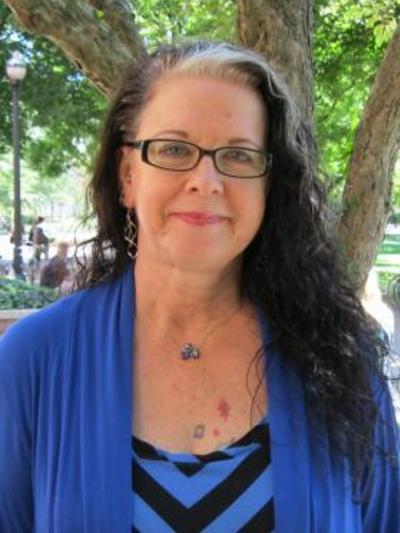 Polly Graham
Graduate Studies Program Coordinator
100 Hayes Hall
108 North Oval Mall
Columbus OHIO 43210
Office Hours
http://go.osu.edu/designbooking
Areas of Expertise
Coordinator for the Design MFA Graduate Program
Department Equipment Coordinator
Building Coordinator for Hayes Hall
Buck ID Access for Hayes Hall and Hopkins Hall Annex
Education
Course-work, The Ohio State University
Polly a.k.a. Paulana K. Graham is the Graduate Program Coordinator for the Department of Design. She manages and coordinates the graduate admissions process, materials for fellowship nominations, new student orientation, student recruitment events and current graduate student records and documents.
As the Graduate Program Coordinator she works with the Design Graduate Studies Chairperson regarding all graduate related issues and records. She also advises students on graduate program rules and requirements during admission and after they are current MFA Graduate Students which includes keeping them informed of the deadline dates of The Graduate School and our program forms and the process procedures..
In addition to her graduate duties, Polly also serves as the department equipment coordinator, building coordinator for Hayes Hall, enters and requests Buck ID access for Hayes Hall and Hopkins Hall Annex, and helps with miscellaneous office duties.