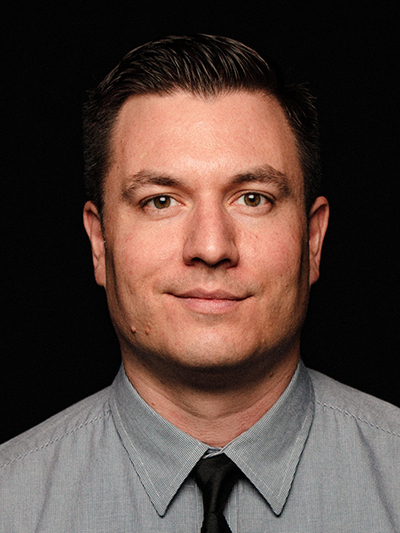 Rhys Gruebel
MFA Candidate, DRD
He/Him/His
Areas of Expertise
Visual Communication Design
Web Design
Recycling in America
Design for Circular Economy
Participatory Design
Education
B.S., Industrial Design, The Ohio State University, 2002
Rhys is pursuing an MFA in Design Research and Development. He is also a practicing graphic designer with nearly 15 years of experience designing communications materials, brand identities, and websites. Through his graduate studies, Rhys explores ways for visual communication designers to work on wicked problems like the plastic pollution crisis and climate change.
For his thesis project, Rhys is drawing from his professional experiences to research, write, and design a website that explores the inner workings of the American recycling system. Titled The Recycling Distraction, the website will present Rhys's thesis argument that recycling is not an effective mechanism for reducing waste or preventing pollution. Rhys plans to publish the website in early 2022.
Rhys was awarded a Global Arts and Humanities Discovery Theme Fellowship for the 2019-20 academic year.
Rhys is also the owner of Gruebel Design Works (GDW), a graphic design business serving Central Ohio clients on a wide variety of digital, print, and environmental graphics projects. At GDW, Rhys has worked with clients such as the Dublin Arts Council and Columbus Business First, and has also supported local design agencies Chute Gerdeman and Formation Studio in freelance roles.
Prior to starting his own design business, Rhys was a graphic designer and then creative director at Southwest Strategies (SWS), a leading public affairs firm in San Diego, California. At SWS, Rhys managed a team of four designers to create communication materials for large-scale public outreach campaigns. In this role, Rhys served clients in the transportation, energy, retail, and land development sectors.
People Filters: