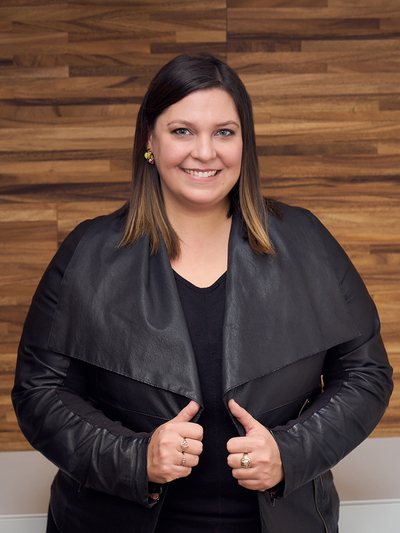 Rebekah Matheny
Associate Professor
125 Hayes Hall
108 North Oval Mall
Columbus OHIO 43210
Areas of Expertise
Interior Design
Sustainable Design Strategies
Retail Experience Design, Insights, and Strategy
Circular Economy and Consumer Behaviors
Higher Education Design
Interior Finish Materials and Lighting Design
Education
Master of Architecture, University of Oregon
Technical Teaching Certificate in Sustainable Interior Architecture, University of Oregon
Bachelor of Science Interior Design, University of Cincinnati
Bachelor of Science Architecture, University of Cincinnati
Rebekah Matheny is an Associate Professor of Interior Design in the Department of Design at The Ohio State University. She holds a Masters of Architecture from the University of Oregon where she also received a Technical Teaching Certificate with a concentration in Sustainable Design Strategies for Interior Architecture focused in Interior Finish Materials and Lighting Design. Additionally, she holds a Bachelor of Science in Interior Design and a Bachelor of Science in Architecture from the University of Cincinnati. With over a decade of industry experience in retail brand experience design and consumer strategy, Matheny bridges academia and design practice. She brings this expertise to her work as an educator, researcher, and consultant, integrating a developed process based on her research for sustainable brand strategy to the areas of retail, hospitality, corporate office, and higher education design. 

Leveraging her background in Sustainable Design Strategies, Matheny's academic research investigates the sensory experience of retail environments to create emotional connections between people, product, brand purpose, and physical place to forge meaningful memories and foster stronger relationships. Her current research project focuses on the translation of slow fashion principles into what she terms as "slow retail" experience design. Establishing a slow retail vernacular can nurture these relationships, redefining the purpose of retail to create a more environmentally and socially sustainable retail culture. Matheny has published in academic and professional journals and has presented at both academic and professional conferences around the world. Most recently she presented the papers "Slow Fashion + Retail Design: Designing experiences to influence sustainable consumers behaviors" at the Global Fashion Conference in London and "Generation Scrap: Designing with waste to transform the carpet industry" at the PLATE Conference in Berlin. Matheny's studio She is also a contributing author to the VMSD Magazine's Blogs and Perspectives and in 2016 gave a TEDx talk "Creating Meaningful Memories Through Sensory Experiences". 

As an educator, Matheny applies her research and passion for sustainability within all of her courses, be it technical (Interior Finish Materials and Lighting Design) or studios (Redefining Retail Collaborative Studio and Junior Interior Design). The Interior Design Educators Council recognized her Redefining Retail Design studio as part of their Innovative Teaching Ideas in 2018 and her Experiencing Materiality project within the Materials and Methods course in 2020. Within her courses, Matheny collaborates with industry partners such as Mohawk Group, Herman Miller, and VMSD Magazine to connect industry and academia. 
Interview with Rebekah Matheny from OSU Urban Arts Space on Vimeo.
People Filters: