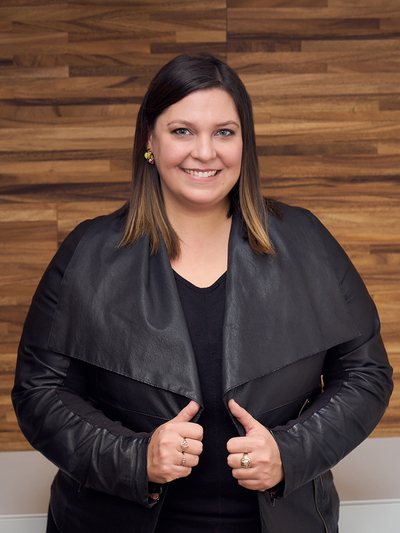 Rebekah Matheny
Associate Professor
125 Hayes Hall
108 North Oval Mall
Columbus OHIO 43210
Areas of Expertise
Interior Design
Interior Finish Materials
Daylighting strategies and artificial lighting design
Retail Design
Education
Master of Architecture, University of Oregon
Technical Teaching Certificate in Sustainable Interior Architecture, University of Oregon
Bachelor of Science Interior Design, University of Cincinnati
Bachelor of Science Architecture, University of Cincinnati
Rebekah Matheny is an Assistant Professor of Interior Design in the Department of Design. She holds a Masters of Architecture from the University of Oregon where she also received a Technical Teaching Certificate in the area of Sustainable Design Strategies for Interior Architecture with a concentration in Interior Finish Materials and Lighting Design.  Additionally, she has undergraduate degrees in Interior design and Architecture from the University of Cincinnati. 
Educated as an interior and architectural designer, Rebekah has been bridging the design profession and academic environment. This balance allows her to bring a holistic approach to design that is rooted in accomplishing the goals of the client while maintaining the theoretical and idealist ambitions that design academia fosters. Prior to her appointment, Rebekah practiced in a multi-disciplinary retail and brand strategy firm here in Columbus Ohio. While at WD Partners, she created inspired retail brand environments for nationally and internationally recognized brands. Previously she has taught at the University of Oregon and University of Colorado to name a few. 
As an educator she brings the experience of teaching a range of courses both technical and conceptual, seminar and studio. Her unique balance of functional and emotional allows her to bring a forward thinking strategic approach to her teaching and research. Rebekah's research interests include the pedagogical approach to interior materials for the millennial student, sustainable material applications, and innovations in interior materials. She is investigating the sensory perception of interior materials and how their application in various design typologies can create emotional connections to place. 
Interview with Rebekah Matheny from OSU Urban Arts Space on Vimeo.
People Filters: