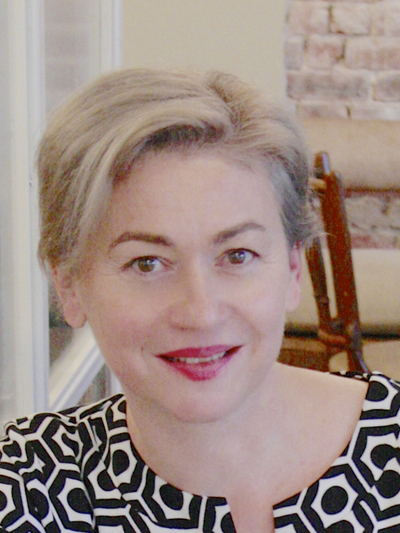 Fabienne Münch, Ph.D.
Professor | Department Chair
100A Hayes Hall
108 N Oval Mall
Columbus, OH 43210
Areas of Expertise
Strategic Design
Design Management
Design Studies
Product Design & Development
Multidisciplinary and Multicultural Teams Leadership
Cross-Cultural Research
Education
PhD, Université Grenoble Alpes, France
MSc, HEC School of Management / Oxford University, UK
International MBA, ICN Business School, France
Fabienne Münch, PhD, has been chair of the Department of Design at The Ohio State University since July 2022. She brings to the department a balance of professional and academic experience in design environments. From 2013-2017, she taught at the Université de Montréal, where she was the first female elected as director of the School of Design; there, she upheld multiple curricula reforms and new graduate studies programs from conception to implementation. From 2017-2022, she served as Global Executive Director in the Office of the President at the University of Chicago, and subsequently led Global Research Partnerships for the Pritzker School of Molecular Engineering. She planned the creation on the Chicago campus of an International Research Center between the French National Scientific Research Agency (CNRS) and the University of Chicago. Prior to joining academia, her professional career was of a future-focused leader across the international landscape, where she led transformative R&D-driven strategies, across a range of multicultural environments for the furniture company Miller Knoll. She moved from Paris to the Herman Miller headquarters to lead ethnographic research on workstyle trends in Asia and Latin America. Over the following twelve years, she held various positions in the R&D Department: in the company's R&D incubator, the Creative Office; as director of the Ideation Studio, the fuzzy front end of R&D, and as the global team leader of the new Mira work chair project.
Research
Dr Münch's work focuses on cross-cultural research in academic and industry environments. Her research interests are aimed at studying multicultural teams tasked with innovation projects. She explores the effects of a design management approach, design in action, which values cultural differences as integral parts of the work process. Dr Münch's most recent work has been focused on Unite!, an alliance of nine EU-based universities aimed at setting a model for a European University. Within the Unite! network, she examines the tenets of shared identity, transdisciplinary knowledge creation and the impact of design activities on multicultural and multilingual teams. She started investigating the role of designers in the design of new sustainable materials, in particular the contemporary work of national and international women designers in soft materials creation.
People Filters: