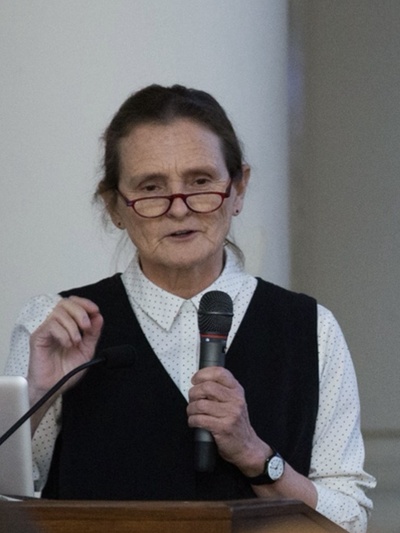 Elizabeth B.-N. Sanders, Ph.D.
Associate Professor
230 Hayes Hall
108 North Oval Mall
Columbus OHIO 43210
Areas of Expertise
Participatory Design Research
Generative Design Thinking
Constructivist Learning
New Design Spaces
Transdisciplinarity and Collective Creativity
Education
Ph.D., Experimental and Quantitative Psychology, The Ohio State University
M.A., Experimental Psychology, The Ohio State University
B.A., Psychology and Anthropology, Miami University
Liz Sanders joined the Design Department at The Ohio State University as an Associate Professor in 2011 after having worked as a design research consultant in industry since 1981. She introduced many of the tools, techniques and methods being used today to drive and/or inspire design from a human-centered perspective and has practiced co-designing across all the design disciplines. She speaks and conducts workshops about participatory design research, collective creativity and transdisciplinarity all over the world.
Liz serves as an Associate Editor for Codesign: International Journal of CoCreation in Design and the Arts, and is on the Advisory Board for the School of Design at Carnegie Mellon University.
Liz is also the founder of MakeTools, a company that explores new spaces in the emerging design landscapes. Some of her clients have included Apple, AT&T, Coca Cola, Compaq, GE, IBM, Intel, Kodak, Microsoft, Motorola, Procter & Gamble, Roche Diagnostics, Steelcase, Thermos, 3M, and Xerox. 
She recently co-authored (with Pieter Jan Stappers) a book called Convivial Toolbox: Generative Research for the Front End of Design. Many other papers and presentations by Liz can be found at www.maketools.com.
People Filters: