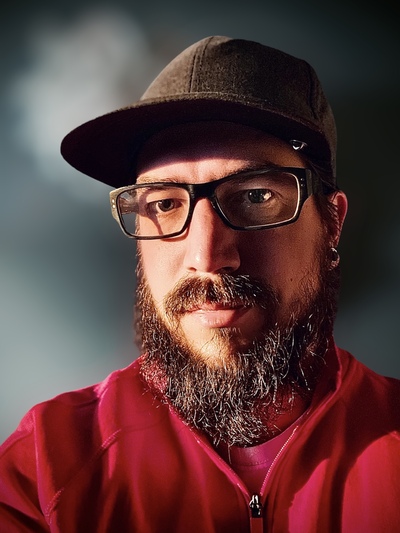 Gabe Tippery
Undergraduate Academic Planning Specialist
He/Him/His
105A Hayes Hall
108 North Oval Mall
Columbus OHIO 43210
Office Hours
Tuesday - Friday, 8:30am-12pm and 1pm-3:30pm
(CURRENTLY REMOTE ONLY)
Areas of Expertise
General Education, Major, and Minor academic planning for Design students.
Departmental Course Scheduling.
Transfer Credit Evaluation.
Career and Education Abroad Planning.
Graduation Applications.
Curriculum Petitions.
Departmental Web and Social Presence.
Undergraduate Recruitment and Departmental Admissions.
Education
M.F.A., Design Research and Development, The Ohio State University, 2012
B.S.D., Interior Design, The Ohio State University, 2009
Certificate of Audio & Music Production, Audio Engineering, The Recording Workshop, 2003
Current design students can schedule an appointment online at https://buckeyes.campus.eab.com.  
All others may request a Zoom appointment by calling 614-292-6961 or emailing askascadvising@osu.edu. When emailing or leaving a voicemail, please be sure to indicate the purpose of the appointment and the best phone number and/or email address at which to reach you. Email and voicemail messages are monitored 8 a.m. to 5 p.m., Monday through Friday, by our college reception services and they will follow up to get you on my calendar.  
---
Gabe Tippery is the Academic Advisor for the Department of Design at The Ohio State University. He received his Bachelor of Science in Interior Design from The Ohio State University in 2009 and his Masters of Fine Arts in Design Research and Development in 2012 from the same university. This background gives Gabe a unique insight into the experiences of students in this department.
As an Academic Advisor, Gabe helps current and incoming undergraduate design students navigate the university and department systems, plan out their course work, readjust their goals when they meet obstacles, and find the best route towards the places students want to go with their lives after school. He also coordinates student internships and study abroad experiences for the students in design.
Gabe also teaches in the Department of Design. His current research interests involve Social and New Media Technologies in Studio Based Education and using technology to educate the whole student beyond head and hand skills. You can also read his Master's thesis, "Learning to Be in the Digital Era: A Holistic Learning Framework for Design Education".
Gabe's current teaching load is:
Design 5191: Internship Field Experiences
ASC 1100.09: Freshman College Survey, Pre-Design (Autumn Only)
Design 4797: Study at a Foreign Institution
Gabe is also a Certified Recording Engineer, avid cycling advocate, proponent for an open-source culture, musician, and a committed partner and father living with a spinal cord injury. He also firmly believes that a bio should always be written in third-person.
People Filters: