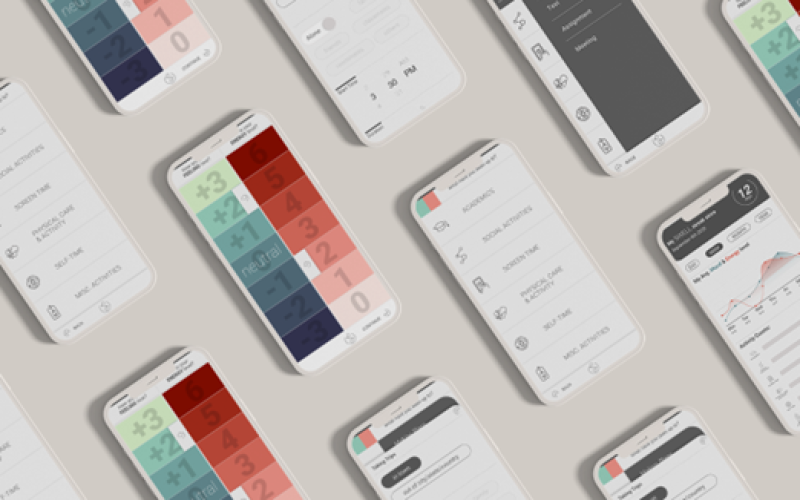 We invite graduate students to join VLab where we delve deep into the fascinating realms of information and data visualization. VLab thrives on harnessing the compelling power of visual communication, emphasizing visualization as not just a tool, but a catalyst for creating and sharing knowledge and experience. Our research topics gravitate around the following key areas: 
Perspectives at the intersection of information design, emotional design, and experience design. 
Investigating the transformative effects of data and information visualization on decision-making processes and behavioral patterns. 
The use of technology to champion inclusive information design and create compelling data-centric narratives. 
Discovering innovative materials and methods to visualize information and data across digital, tangible, and experiential mediums. 
Promoting interdisciplinary synergy through the application of creative visual communication methodologies.
---
Keywords
Information design; Data Visualization; Visual communication; Technology integration; Interdisciplinary collaboration 
---
Advising Lab  
---
Profile Description and Preferred Qualifications
- Demonstrable experience with information visualization and data visualization tools and software. A portfolio
  showcasing previous projects involving data or information visualization would be highly advantageous. 
- Strong analytical skills, creative thinking and making abilities. 
- Proficiency in graphic design tools (Adobe Suite, Sketch, etc.). UX/UI design principles. 
- Some knowledge in programming languages commonly used in data visualization, such as Python, R, JavaScript, and
  visualization libraries (D3.js, Plotly, Tableau, etc.) is a plus.
- An innate curiosity and strong desire to learn and explore new theories and methodologies. 
- A strong work ethic, characterized by high levels of integrity, accountability, and dedication to the project's vision. 
- A collaborative spirit, capable of working effectively in a multidisciplinary team, showing adaptability, collaboration, and
  respect for diverse perspectives.  
- A strong work ethic, characterized by high levels of integrity, accountability, and dedication to the project's vision. 
---
Additional Information