August 1, 2019
2019 Letter from the Chair
Image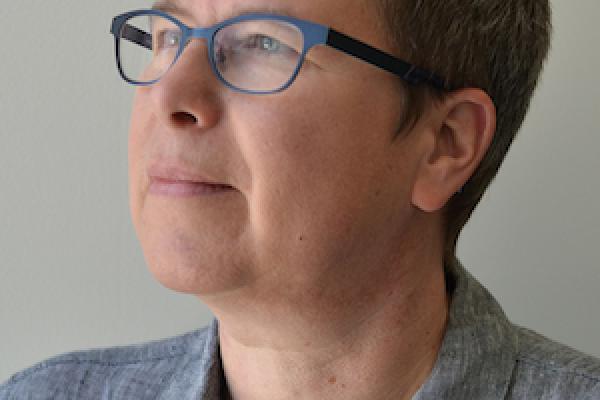 Description
The Department of Design takes the mental health and happiness of students and faculty very seriously.
In Spring, 2019, the Department of Design hosted an interdisciplinary design workshop on how to create "The Happy Campus." Under the direction of Dr. Elizabeth Sanders (our in-house international design research expert) and Dr. Claudia Trudel-Fitzgerald of Harvard University's Lee Kum Sheung Center for Health and Happiness, Ohio State design students and faculty, mental health experts, and concerned members of the campus and Columbus communities joined together to envision ways that universities might build stronger cultures of health and satisfaction in the future. You can read more about this event (which is an annual department-wide activity) at https://design.osu.edu/news/2019-reinhart-butter-design-affair-produces-new-concepts-happier-healthier-campus-culture. 
Some of the design ideas spawned by the workshop will require sweeping cultural changes in academia… not the kinds of shifts that yield immediate results. So the Department of Design will focal on local opportunities to make a difference. We pledge to set the stage for healthy behaviors and interactions by being mindful of how expectations for engagement, communication, and building community within the department can support and shape the ways in which our mental and physical well-being are sustained in an on-going way. Here are just some of the ways we do this:
We develop our course schedules to ensure that they include time for physical fitness and rest. We consolidate offerings so that students can integrate their work schedules efficiently with their time on campus. We acknowledge that most students find it necessary to earn as they learn to minimize debt and stress over the cost of your education. We do our best to be mindful of this need.
We manage expectations around communication so that information is exchanged in a timely professional way without imposing on off-duty hours. The parameters of professor-to-student communications will be set according to individual preferences, but the department endorses a general "response within 24 hours" guideline in tandem with the expectation that "no responses between 5:00 pm and 8:00 am" are required. Preserving family and personal time is a fundamental key to long-term health and happiness. 
One key to happiness is planning strategies to meet goals. We hope that our students learn to apply the opportunity-seeking and problem-solving strategies we teach to their challenges they find in their own lives. Students in the Department of Design also enjoy expert academic advising to help them navigate their programs of study, however. They are encouraged to consider opportunities to enhance their majors with minor programs and certificates in a number of exciting new areas of study. The Center for Career and Professional Success is just one of many college-wide enhancements that design students can engage. Check out using "Handshake" to find jobs (if you're a student) or to find qualified students to fill your open positions! (https://handshake.osu.edu/) And because our design program is small, we also encourage student engagement with local design professionals by supporting activities that help build networks with members of professional design organizations. Columbus is a busy hive of design activity… join in! Being part of a group is good for your well-being!
Cultivating a positive mindset is enhanced by cheering on achievements! We makeparticipating in design challenges a priority so that we can share and promote the good work of our students and faculty as broadly as possible. We are committed to nominatingour excellent students, staff, and faculty members for awards and accolades that acknowledge the high-quality of what we all do. We will continue to emphasize the growth of our own scholarships through fund-raising efforts so that students who excelcan be rewarded for their efforts. (They say that giving also leads to happiness… we're always happy when our alumni and friends contribute to our scholarship funds at https://design.osu.edu/alumni/giving!) And each year, we will honor three more of our distinguished alumni whose successes have brought distinction to their careers and to our history. We celebrate the current group of remarkable over-achievers here: https://design.osu.edu/distinguished-alumni. 
With these strategies, among others, we aim to provide a distinctive research-based design education that is future-focused, truly interdisciplinary, and yes—one that creates a platform for practicing behaviors that establish happy and healthy professional lives. I continue to be impressed by the dedication of our faculty and the curiosity and talent of our students, as well as with the innovation of our collaborative curricula, at both the undergraduate and graduate levels.And more than that… I'm proud to be a part of a compassionate group that sees value in prioritizing the quality of the lives we lead.
Wishing you the best,
Dr. Mary Anne Beecher, Professor and Chair
---