July 21, 2022
Assistant Professor Yvette Shen named to AIGA DEC Steering Committee
Image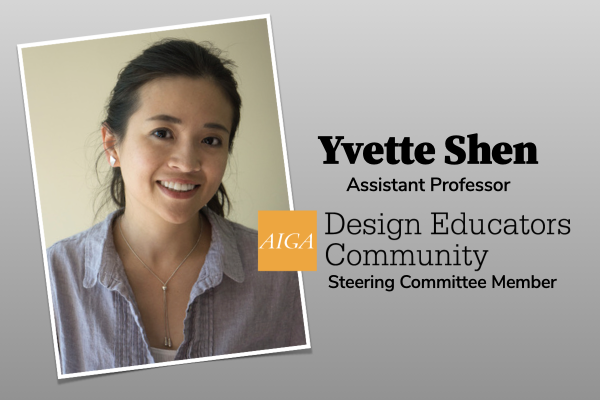 Description
Congratulations to Assistant Professor Yvette Shen on being named to AIGA DEC Steering Committee!
The AIGA Design Educators Community (DEC) seeks to enhance the abilities of design educators and educational institutions to prepare future designers for excellence in design practice, design theory and design writing at the undergraduate and graduate levels while supporting the fundamental mission of AIGA.
AIGA DEC was established in 2004 to support the unique activities and responsibilities of the design educator at the k-12, non-traditional, undergraduate, and post-graduate levels in a wide variety of institutional settings. The goals of this community are to: facilitate communication among design educators; create, foster and promote dialogue; produce design education events such as conferences and competitions; present current research and teaching methods; establish standards for design education; differentiate between design's various subdisciplines; raise the level of design-driven thinking in schools across the country; and communicate the value of design education to the larger profession.
The DEC Steering Committee is composed of 15 dedicated educators providing service and leadership to the entire Design Educators Community. The steering committee membership term is 3 years with an option to extend for 2 additional years. Members meet once a month for a conference call and annually for a retreat are expected to lead an initiative that will benefit the entire DEC.
News Filters:
---