November 20, 2019
Department of Design wins two more Affordable Learning Exchange grants
Image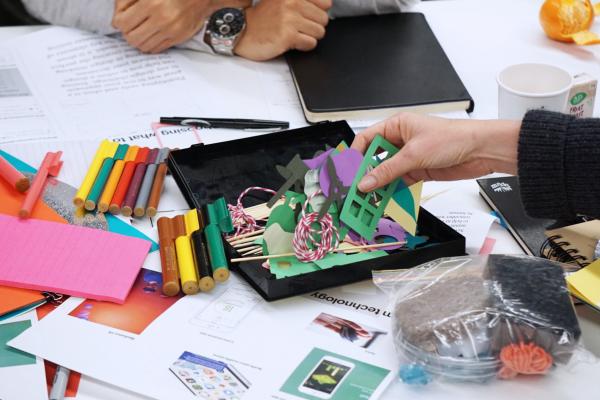 Description
For the third year in a row, the Department of Design has won two Affordable Learning Exchange grants.
This year, Adam Fromme received awards for two submissions: "Creation of a Lending Library of Design Research Make Tools" and "Creation of Open-source Content Library for Teaching Design". Both aim to reduce the cost to students taking design courses as electives or part of the department's Design Thinking Minor.
The first grant will fund the establishment of a lending library to eliminate the cost of supplies for students in Design 3105. The primary learning objective in this course is to identify and understand the conditions surrounding complex multidimensional ("wicked") problems. Design uses toolkits of materials ("Make Tools") in the research phase of the Design Process. These objects (blocks, foam, etc.) help realize participant's future wants and needs. Students learn the benefits of this process by making, creating, and facilitating this activity. With the implementation of this grant students will no longer be required to create these types of kits at their own expense. This grant will cover the cost of supplies to outfit unique Make Tool kits that students can 'check out' of the library and use as needed.
The second grant will fund the transition from a traditional textbook to open-sourced course content for students in Design 3505. This transition will more effectively allow the course to address relevant content (including raptly changing digital trends), present a diversity of opinions (from minority perspective which resonate with current course enrollment), and offer flexibility in addressing student-led curiosities. The shift to digital content also leverages the university's Digital Flagship Program (where incoming students are provided their own iPad).
In total, the grants anticipate saving students $4000 per year (approx. $22 per student). 
Previous awards have gone to creating digital textbooks and lending libraries in various courses, some of which are featured in the video below from Ohio State IT.
---