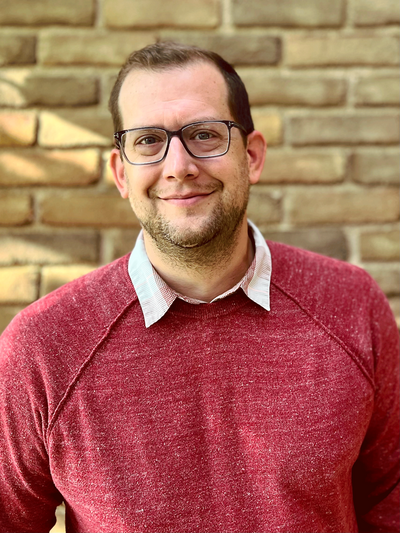 Adam Fromme
Instructor
Hayes Hall 230
108 North Oval Mall, Columbus, Ohio 43210
Areas of Expertise
Design Education
Visual Communications Design
Aging and Accessible Design
Environmental Graphic Design
Education
M.F.A. in Design Research and Development, The Ohio State University (2018)
B.S.D. in Visual Communication Design, The Ohio State University (2006)
Adam Fromme holds a B.S. in Visual Communication Design and an M.F.A. in Design Research and Development (with a Specialization in Aging) both from the Department of Design at The Ohio State University. 
He lectures regularly at Ohio State in the College of Arts and Sciences (Department of Design) and College of Nursing (Master of Healthcare Innovation Program). His extensive experience presenting at regional and international conferences allows him to share his research with academics, practitioners, and fellow designers. He is a contributing member of Ohio State's DESIS Lab.
He also serves as Co-founder and Principal of The Center for Inclusive Aging and Design Research (www.ciadr.com), researching and addressing age-related design needs. His experience designing with older adults has led to co-authoring the book "How to Start a Conversation on Driving, Mobility, and Aging" and developing "The Age-friendly Evaluation of Public Places." 
Adam is also an active hiker with his wife and three children set on exploring the entire US National Park system, having visited over 90 (of the roughly 420) park sites. To help them get there, in 2020 his family's goal is to hike 100 miles together.
People Filters: