January 19, 2023
If you time traveled back 100 years, what skill or knowledge would be the most useful?
Image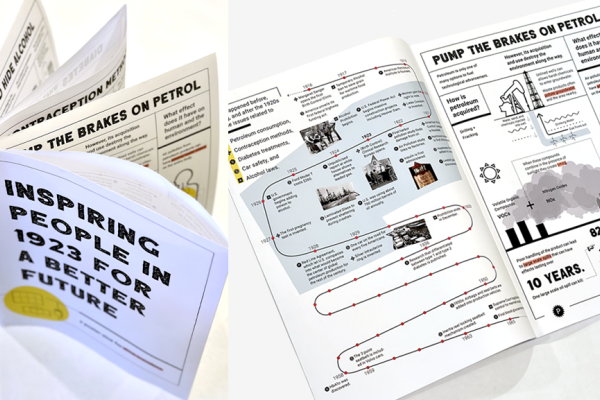 Description
In this year's final project from DESIGN 5505 Information Design (for non-majors), Associate Professor Yvette Shen asked students to choose a topic that would set them apart and give them an edge in being successful or helping people if they time-traveled 100 years to 1923.
Students decided on 5 topics: petroleum consumption, car safety, contraception methods, diabetes literacy, and how to make and hide alcohol. After researching on the topics and the historical context, the class designed a poster-zine to visually explain the information to people in 1923.
Stories about time travel often depict how small changes in the past can have a profound effect on the present. Nevertheless, we can radically alter the future by implementing small changes now. "Now" is always the best time to start the change.
Should you find yourself traveling back to 1923 in the near future, the poster-zine is available for download at https://designviz.osu.edu/download/TimeTraveler_zine.pdf. Just be sure to print it before you go as the internet and pdfs haven't been invented yet at your destination. 
Happy 2023!
Advanced
Media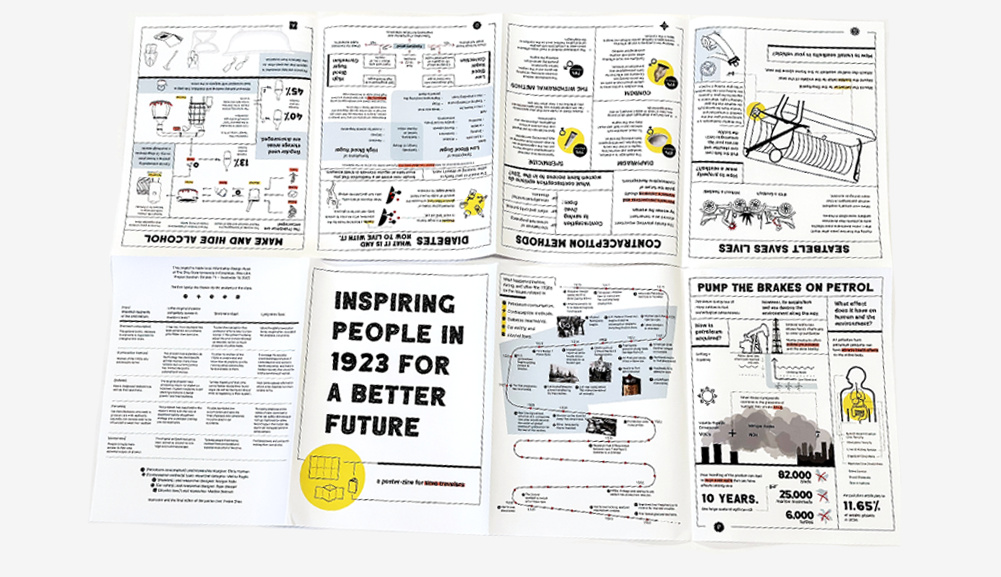 News Filters:
---