March 2, 2023
MFA Graduate Student Spotlight: Ashley Brooks
Image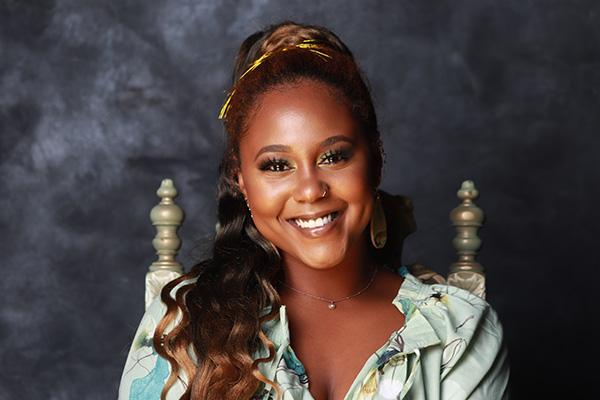 Description
Welcome to the Department of Design's weekly graduate student feature highlighting the work and accomplishments of our MFA students!  
 
This week, we are featuring Ashley Brooks, a second year MFA Design Research and Development graduate student. Here is her story… 
Ashley's experience as a Black woman, a marginalized American minority, has shaped her life beyond comprehension. To enhance her understanding of herself and society at large, she has always been very observant with a curious mind. This has only intensified over time, growing the intention to find activities, professions, and people that align with how she envisions the world to be.  
When researching graduate schools, Ashley sought a program that offered the flexibility to study how design and policy decisions could improve the lives of people and the planet. After reading about Ohio State's Design Research and Development MFA program, it felt like it was meant to be. 
Ashley's thesis research leverages co-design tools to explore how interior environments can represent Black, Indigenous, and Women of Color (BIWOC) and create a sense of inclusivity and belonging. Ashley wants to consider the overall service process of researching with, learning from, and empowering BIWOC within a research process - moving beyond the physical space and sense of place. Her thesis and personal interests align with the passion to understand intersectional connections among people, improve living conditions and opportunities for Black people holistically, and the inclusion of women. Research has shown that interacting with various stakeholders of communities being served is important to creating inclusive changes that reflect their actual needs, as well as creating space for lived experiences to thrive in a statistic-driven society.  
 
Ashley would like to work with non-profit and for-profit organizations that implement mindsets of social justice, equality, and equity for all people. In the future, Ashley plans to use her passions and knowledge to start her own business focused on creating inclusive designs and services to improve the life and health of all people, with a priority given to marginalized populations.  
News Filters:
---