April 18, 2023
MFA Graduate Student Spotlight: Thomas Ellsworth
Image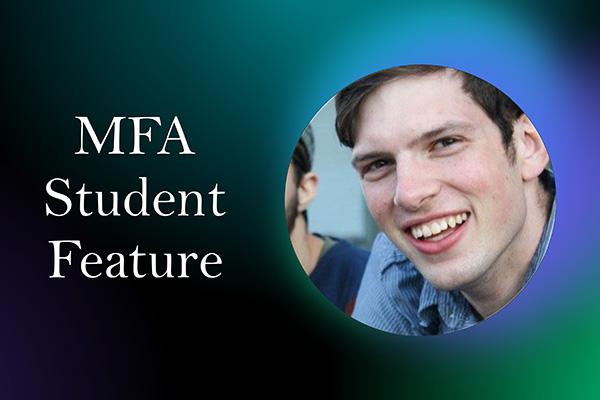 Description
Welcome to the Department of Design's weekly graduate student feature highlighting the work and accomplishments of our MFA students!   
This week features Thomas Ellsworth, a second year MFA candidate in Digital Animation and Interactive Media. His areas of expertise include 2D/3D hybrid animation and animation pipelines.  
 
Thomas' research involves understanding how to design better workflows and pedagogy for animation and games. He is exploring new and existing tools for small-team animation production, including hybrid and 3D storyboarding, virtual production for animation, and real-time filmmaking with the intent to design instruction for university-level animation students. His current animation project is The Bird & The Fish, a short 2D/3D animated film created in partnership with fellow students.  
 
Thomas also enjoys game design that bridges digital and physical spaces, such as the Submarine Simulator, a cooperative submarine game he co-designed with three other graduate students. 
News Filters:
---