September 21, 2022
Welcome Adam Fromme - Assistant Professor of Teaching
Image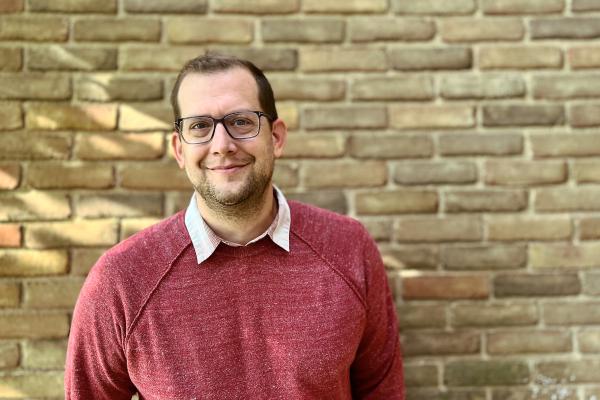 Description
The Department of Design is pleased to welcome our new Assistant Professor of Teaching, Adam Fromme.  
Adam Fromme has worked in the design industry for over 20 years. During that time he developed an expertise in Design for Public Life, looking at how environments and information are understood as approachable, intuitive, equitable, and valuable. He uses this perspective to support participation in public life. His research addresses quality of life, healthy-supportive environments, access to health care, and providing basic needs. 
Adam has been an instructor at Ohio State since 2014. He teaches graduate and undergraduate courses in Design Thinking, Design Research and Development, and Visual Communication Design. In addition to teaching in the College of Arts and Sciences (Department of Design), he regularly lecturers in the College of Nursing (Master of Healthcare Innovation Program) and has been a guest lecturer in the College of Medicine (School of Health and Rehabilitation Sciences). He is a contributing member of Ohio State's DESIS Lab. 
Recent work has expanded his teaching beyond traditional students. In 2021 he co-developed the Innovation Experience Program. This 6-month program is for office teams seeking to incorporate creative problem-solving methods and tools in the workplace. The training program is currently used by Ohio State's Office of Advancement. Some of his writings about design for the workplace can be found on Medium. 
Adam is also a board game design hobbyist and an active hiker who periodically adventures into the backcountry of America's National Parks. 
News Filters:
---