November 17, 2021
Ohio State alumni honor Dr. Noel Mayo by funding the Mayo Peer-to-Peer Mentoring Progam
Image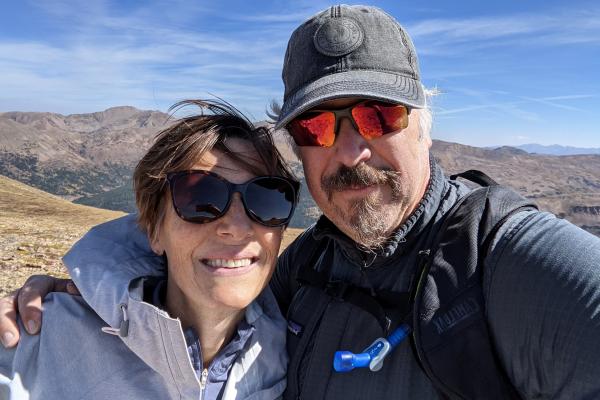 Description
Joseph Wisne, BA Psychology '86, and Bridgette Mariea, BA English '89 believe deeply in the importance of representation across the field of design. "'Design' is often misunderstood to be a narrower discipline than it really is," Wisne says. "There's enormous space to accommodate the full spectrum of human perspectives, backgrounds and skills."
To capitalize on this opportunity, Wisne and Mariea are funding the Mayo Peer-to-Peer Mentoring Program in the Department of Design. Local founders of the Roto Group, a design firm in Dublin, are hoping their passion for representation in the field can inspire other design firms to participate in this initiative.
The program is named after Dr. Noel Mayo, a long-time advocate for African American student success within the field of design. Dr. Mayo was an Ohio Eminent Scholar who worked with Ohio State for more than twenty years in the 1990s and 2000s, helping to recruit Black students to the program. Dr. Mayo is a strong role model within the department, according to Wisne and Mariea. The pair say they are honored to have his name attached to this mentorship.
The program provides the opportunity for three first year students to be mentored by three third- and fourth-year students of diverse backgrounds. Each participant—both mentor and mentee—will be awarded a scholarship as part of their participation.
"The goal of the program is to help our beginning design students relate to the experiences of students who are more advanced and to learn more about opportunities for them in their chosen profession," department chair Dr. Mary Anne Beecher says.
Autumn 2021 marks the first scholarship awards and mentorship pairings. Students meet together regularly as well as with Visiting Assistant Professor Shadrick Addy, the program's advisor.
Overall, the goal of the program is for students to feel connected and supported. Wisne hopes participants will ultimately capitalize on the opportunity, "We see students as explorers and this fund as simply another tool students can use to equip and sustain their exploration."
If you would like to support the Mayo Peer-to-Peer Mentoring Program, please use the buttons below.
Advanced
---